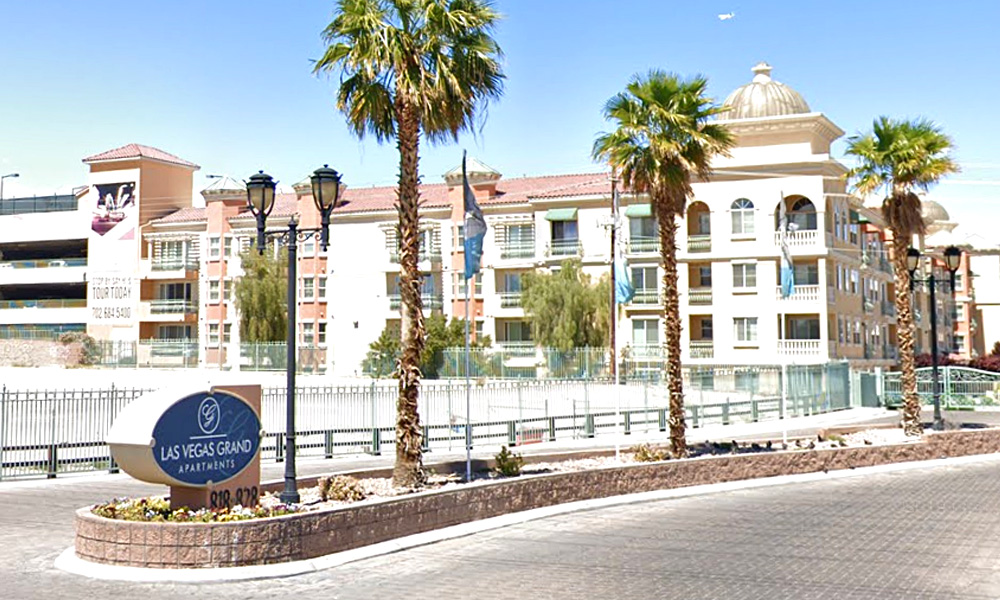 LAS VEGAS, NV – According to recent reports, developer Joseph Daneshgar – founder of California-based 3D Investments – has purchased a luxury condominium complex located in the vicinity of the Las Vegas Strip for a whopping $47.6 million.
The Las Vegas Grand, a 212-unit building located at 818 East Flamingo Road, is among several Las Vegas-based real estate acquisitions made by Daneshgar as of late; in February, he purchased approximately 60 acres of property – the majority of it undeveloped – at Harmon Avenue and Koval Lane for $130 million, in addition to a luxury condo complex adjacent to the Las Vegas Strip, the Boca Raton, for $44 million in 2018.
A high-end property with 96 percent of its units already leased, the Las Vegas Grand features a pool, tennis and basketball courts, and a private parking garage. The complex is located within close proximity to all of the glitz and glamour of Vegas Boulevard, which is obviously an attractive aspect that is sure to keep it packed to capacity at all times.
In recent years, developers and real estate experts have been snapping up apartments and condos in the Las Vegas area due to the high demand for housing from new transplants in the region, which has served to drive up rents while reducing the amount of rental units available on the market.
The Las Vegas Grand was constructed in the early 2000's by developer Christopher DelGuidice; the project hit trouble with the advent of the 2005 recession, and the property went into foreclosure in 2007. Envisioned as a grand five-building complex but only realized as one building, the Las Vegas Grand rode out the challenges brought about by the recession and finally opened for tenants roughly 10 years ago. The company that Daneshgar purchased it from had acquired the property in 2012.
Shelter Realty is a Real Estate and Property Management Company specializing in the areas of Henderson, Las Vegas and North Las Vegas, NV. Feel free to give us a call at 702.376.7379 so we can answer any questions you may have.