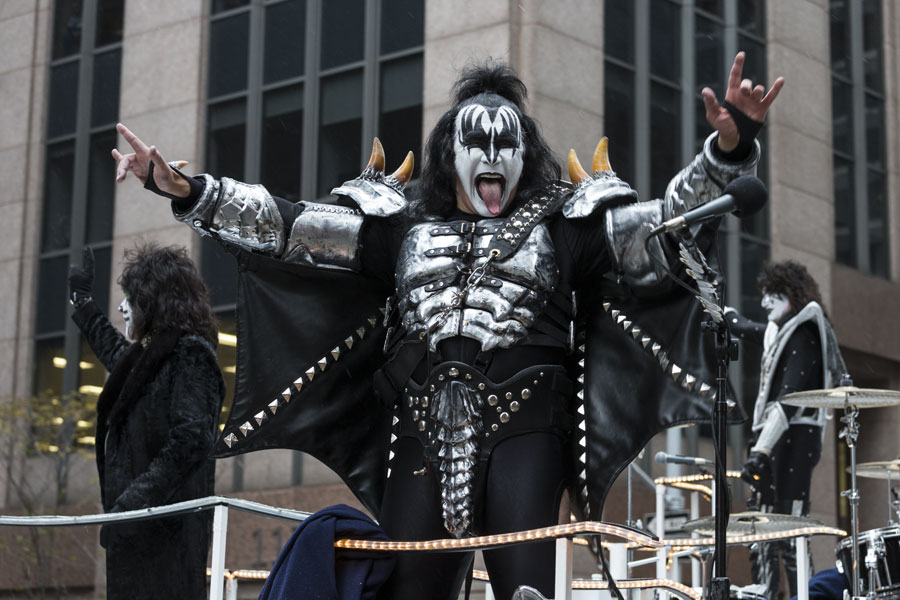 Kiss Rocker Gene Simmons Sells Henderson Mansion for Healthy Profit After Discounting Price
LAS VEGAS, NV – Gene Simmons, widely known bassist for the legendary rock band Kiss, has sold his Vegas area mansion after he first listed it on the market in October 2021, a mere six months after originally purchasing it.
Simmons' luxurious home – located at 7 Talus Court in Henderson – is currently under contract, reports say. He had first listed it for $15 million, but then dropped the price to $13.5 million one month later. He also announced earlier in February that he was even willing to take certain types of cryptocurrency – such as Bitcoin – in exchange for the home.
The 72 year-old rocker had originally purchased the mansion in May 2021 for $8.2 million, in addition to an adjacent .48-acre parcel of land for $2.6 million, for a total of $10.8 million. However, he only resided there for several months before going on tour, leaving the home empty.
Simmons' mansion is a two-story, six-bedroom, 10,871 square-foot residence with six full baths, two half-baths, a pool, 3,963 square feet on the first floor, 3,882 on the second floor, a finished 3,026 square-foot basement and 2,284 square-foot basement garage.
The home is situated on nearly a full acre of land, including a "little forest" of over 130 trees that Simmons had planted on approximately a half-acre he said set him back $1 million.
When asked why he was selling it, he stated in an interview that his family was "not fans of 115-degree weather," adding "how many houses do you need anyway?"
Known by the alias "The Demon" when rocking out on-stage, Simmons also noted in a separate interview that he was leaving his long-time home in Los Angeles for a 12,000 square-foot mansion in Lake Tahoe; he cited the need for a "quieter life" and the fact that California had become "inhabitable" due to its high tax rates.
Shelter Realty is a Real Estate and Property Management Company specializing in the areas of Henderson, Las Vegas and North Las Vegas, NV. Feel free to give us a call at 702.376.7379 so we can answer any questions you may have.