Property Management FAQ's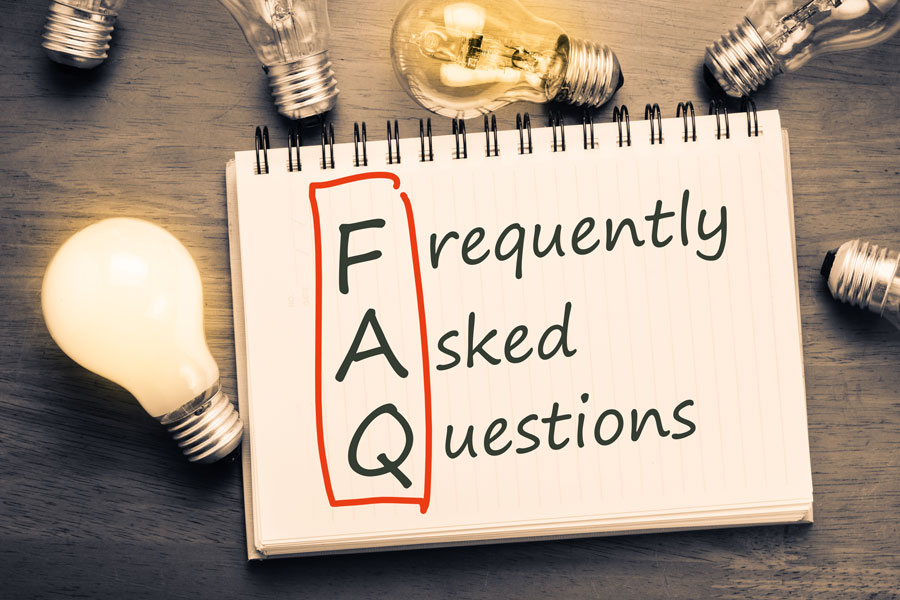 ---
Accounting Processes
Accounting – What is your fee structure?
Management Fee – 8% of Gross Monthly Rent (minimum $80)
Admin Setup Fee – Waived
Tenant Placement Fee – $200
Referral Fee – $300 paid to referring agent
Additional Requirements:
$250 Reserve Fund (used for repairs)
Accounting – What property management accounting software do you use?
Shelter Realty's landlord, tenant, statements, banking, monthly payments… and all other secure and sensitive information is managed through the number one property management software company, Appfolio.com.
One of the benefits of Appfolio is that our tenants and landlords can login to view their accounts, receive payments and pay bills.
And more importantly, Appfolio is a security fortress that keeps everyone's personal information totally safe and private.
Accounting – How will I get reports?
Our landlords can access their accounts at any time through our website from a secured login screen.
However, each month we will provide you with a detailed report showcasing all income and expenses for your property.
All invoices and receipts for any repaired items as well as any correspondence on your property will be included in each report.
These reports will be sent to you no later than the 15th of each month.
Owner proceeds will be disbursed by the 10th of each month by direct deposit.
A 1099 tax form will be provided at years end for all tax and accounting purposes.
Accounting – How are landlords paid every month?
Your rental income will be deposited into your bank account on or before the 10th of every month, unless the tenant pays late.
Your accounting statement will be ready by the 15th of every month by email, as well as uploaded to your secured account on our website.
Fees – Do you charge for monitoring and maintaining vacant units?
No
Fees – Do you recommend home warranty and landlord insurance?
If the rental property is 5 years or older, we will definitely recommend to our landlords to invest in a home warranty. The cost of the home warranty varies from company to company and what you want to warranty. We recommend contacting several home warranty companies to get an idea of pricing.
A landlord must have homeowner's insurance and we require our landlords to add Shelter Realty as an additional insured on their liability insurance policy.
---
Tenant Screening
Tenant Screening – What sets your screening process apart from other property management companies?
Tony Sena, Broker / Owner of Shelter Realty, Inc, is a former Henderson Police Officer who has been trained in a different kind of "interview" process than most property managers have experience with.
Basically, he knows how to read people's body language and listen to their speech patterns in order to get a good feel for their true intentions. He's also extremely fair and objective, which comes from years of learning how to make important split second decisions.
Obviously, the background checks, credit history, income, employment, references …. and all of the other necessary procedures for ensuring the safety of your property are handled as well.
Tenant Screening – What screening methods do you use?
In addition to the background, employment, credit and residence history checks, we use a non-biased number system to asses a grade for six different categories, including:
Length Of Employment
Income Verification
Rent-to-Income Ratio
Debt-to-Income Ratio (With New Rent)
Credit (F.I.C.O)
Length Of Residence History (5yr Avg.)
Rental Payment History
If the applicant is approved, the lease is sent by the lease coordinator for the landlord's review and approval of the terms, as well as to verify inventory accuracy.
Tenant Screening – What happens if the tenant has a recent foreclosure?
It will reflect in their credit score and we may inquire about the circumstances surrounding their foreclosure to determine whether or not there is a possibility for the tenant to break a lease in the future due to an inability to meet the monthly rental payment requirements.
Tenant Screening – What if we can't get a referral from a previous landlord?
If the previous landlord refuses to provide us with the information, it will not be held against the applicant. If the applicant fails to provide us with accurate contact information for their previous landlord, it will affect their score.
Tenant Screening – What if the applicant is self-employed and can't produce regular income?
Applicants are asked for their last 3 months bank statements as well as a copy of their profit/loss statement from their last filed taxes to show their average yearly income as a business owner.
Tenant Screening – Is there a typical debt-to-income ratio you're looking for?
Yes – we have a specific formula that takes into account their monthly rental payment compared to their other monthly debt obligations. These numbers are reflected in our applicant score card.
Tenant Screening – What factors would make you reject a prospect?
We take into consideration the final grade from our unbiased score card system. However, obvious red flags for a potential renter may include items such as:
Poor referral from previous landlord or rental company
A pattern of derogatory credit payment history
High debt-to-income / rent ratio
Low or no bank reserves
There are a few items that will cause an automatic disqualification of an application.
Owing landlords or utility companies money
More than 3 legal notices served from their landlords
Open Bankruptcy
Tenant Screening – Would you accept a tenant who met your qualifications in some areas, but not others?
By using a scoring system, the applicant would need to meet our minimum scoring requirements to be approved.
Tenant Screening – Which qualifications are most important to you?
There isn't one qualification that is more important than another. We go through the entire screening process, score the applicant and either approve or deny the applicant.
---
Rental Marketing
Marketing – What is the average length of time it takes to fill a vacancy?
Right now on average, our single family homes are being rented in less than 30 days and condos less than 45 days. Depending on location, the average days on market could increase or decrease.
Marketing – Is that average time getting longer or shorter?
Because there are so many people in the market for rental homes in Las Vegas, we are seeing the average time getting shorter.
Marketing – How do you market your rental units?
We've been building our Internet presence for Las Vegas Real Estate since 2001, which now includes several top ranking and high traffic web sites that generate between 250-300 rental inquiries a month.
This is in addition to the phone calls and emails our office receives every day from families looking for rental houses or condos in the Henderson and Las Vegas areas.
Between our online listing syndication services, single property web sites and search engine marketing, our rental properties tend to move fairly quickly, which is why we generally only have less than a dozen rentals featured on our site at any given moment.
Read More About Rental Marketing
---
Property Management
Management – What does your lease look like?
We can provide you a copy of our lease once a property management agreement has been signed.
Management – What is your late rent policy?
Rent is due on the 1st of every month and late after the 3rd. Late fees will begin to accrue on the 4th of the month.
Management – What other rules do you set for tenants?
We do not allow smoking in any of our properties. If there is a HOA, the tenant must abide by all rules and regulations set forth by the HOA.
Management – How do your tenants contact you?
Office, Email, Phone, Cell Phones and / Contact forms from our web sites.
Management – How much notice will you give before terminating a contract?
If we decide to terminate a property management agreement with a landlord, we will give them 30 days notice.
Management – What is your phone call return policy?
All phone calls will be returned the same day unless a message was left after hours and it's not an emergency, it will be returned the following day.
---
Property Maintenance
Maintenance – Can you give me an overview of your property inspection and maintenance process?
Tedious, routine and extremely comprehensive, our property inspection process for rental properties is essential in protecting landlords and tenants.
We actually check our Las Vegas rental properties every 6 months to ensure that there are no unauthorized guests or pets, that the air filters are changed regularly and that the property is in good general condition.
A written visual report is taken and uploaded to the landlord's account or sent via email.
Inspecting a rental home is one of the more uncomfortable and stressful tasks that most landlords dread. Our managers are extremely familiar with tenant / landlord laws, we work hard to earn the trust and respect of our tenants and we're happy to take this burden off of your back.
Maintenance – Which kinds of maintenance jobs are handled in-house?
None. All repair work is handled by licensed and insured vendors.
Maintenance – How many quotes do you get for jobs?
Usually for small repair jobs, we only get 1 estimate and if the estimate appears to be pricey, we will get a 2nd estimate. For all others, we get at least 2 estimates.
Maintenance – How expensive does a job have to be for you to contact me before doing it?
Our contract states that we will get authorization for any and all jobs over $250. But don't be surprised if we call you about a repair that is less than $250 requesting approval.
Read More About Property Inspections
---
Tenant Evictions
Evictions – What percentage of tenants do you have to evict?
Usually 1%-2% of the tenants ever become an issue that requires us to begin the eviction process.
Evictions – What if my tenants are giving me hassles, can I just change the locks and throw them out?
No – There are laws that protect both the landlords and tenants which must be followed. Otherwise, you may be subject to legal or civil recourse.
Evictions – What items does the 7 Day Notice To Pay Rent Or Quit require to have on it?
This notice should inform the tenant:
When the rent became delinquent
How much money the tenant must pay
That the tenant must pay the rent or leave within 7 judicial days
That the tenant may oppose the notice by filing an Answer/Affidavit
Which court the tenant may file their Answer/Affidavit
If the landlord wishes to use the formal eviction process, the notice will not state that the tenant may oppose the notice by filing an Answer/Affidavit in which case the landlord would be required to file and serve a summons and complaint.
Evictions – What charges may a landlord evict a tenant for in a nonpayment of rent action?
"Rent" means both rent, as that term is commonly understood, and any late fees set forth in the rental agreement (NRS 118A.150), fees for dishonored checks or overdue security (NRS 40.253(9)).
A tenant may not be summarily evicted in a nonpayment of rent action for court costs, collection fees, attorney's fees or other costs.
Evictions – May a tenant withhold rent?
Yes – A tenant may withhold rent for either:
The failure of the Landlord to supply heat, air-conditioning, running water, hot water, electricity, gas, or another essential service.
The failure of the Landlord to maintain the unit in a habitable condition.
Evictions – How does the eviction process work here? Costs to me?
Rents are due on the 1st of every month, and considered late after the 3rd. Tenants have the ability to pay at our website, mail in a payment or hand deliver it to our office during normal business hours.
A 7-Day Pay or Quit will be posted, and the eviction process started if rents are not received in a timely manner.
In the case of eviction, costs will be deducted from the security deposit which usually is less than $350.
Read More About The Eviction Process
---
About Our Services
About – How long have you been a manager in this area?
Shelter Realty manages over 600 Las Vegas residential properties for local landlords and out-of-state investors, and has been involved with property management in Nevada since 2006.
About – Can I speak with any of your current clients?
We do have a few clients that have given us permission to release their name and number to potential clients that want to ask questions about their experience with Shelter Realty.
About – Do you personally invest in real estate in this area?
Yes we do.

---