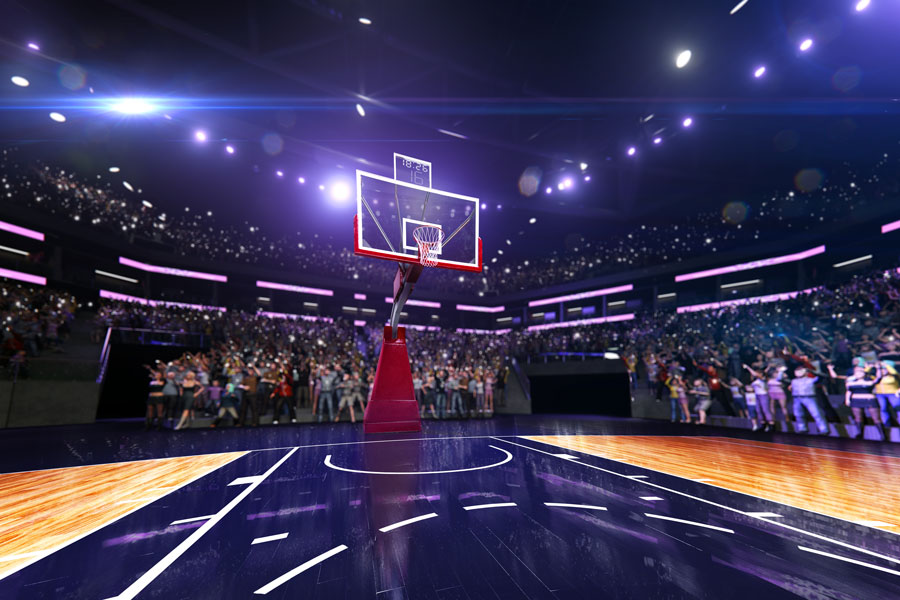 LAS VEGAS, NV – A project previously approved by Clark County that would have seen an NBA-ready arena erected in Las Vegas to entice an existing basketball franchise – or a newly created expansion team – to move to Nevada has been quietly cancelled.
While experts have noted that a new arena was not required to lure an NBA team to Southern Nevada – T-Mobile arena could potentially be shared with the NHL's Golden Knights – having a facility dedicated to professional basketball competition would make Las Vegas a very attractive candidate for such a thing.
Clark County commissioners had approved plans for a basketball arena – dubbed All Net Arena – to be erected on a plot of land located on the North Las Vegas Strip, situated between the Fontainebleau and the Sahara resorts. However, after the groundbreaking ceremony was held 10 years ago, the project has sat in limbo with no construction being carried out at the site, due in-part to the lack of the $5 billion in funding previously promised by the developer.
In the ensuing years, officials have extended the permits for the project several times, but to no avail. Finally, after a decade of delays, Clark County Commissioner Tick Segerblom announced this week that the project's construction permits have been pulled by unanimous vote of 7-0, quietly killing it off for good. 
Time and time again, we've asked, 'Just one more year, or two years, let's get this done, we'll get it done,'" he said. "We've followed the money everywhere around the world. And truthfully, it just hasn't happened. So, I'm just prepared to make a motion to deny it at this point. It breaks my heart to do it."
All Net Arena Had been slated to be a 22,000-seat arena with a retractable roof, convention center, movie theater, and grocery store. 
While the league currently has no plans to create an expansion team, NBA Commissioner Adam Silver has heavily hinted that Las Vegas would very much be in the running if those plans were to change.
Shelter Realty is a Real Estate and Property Management Company specializing in the areas of Henderson, Las Vegas and North Las Vegas, NV. Feel free to give us a call at 702.376.7379 so we can answer any questions you may have.