Property Management Company Offering Total Las Vegas Real Estate Solutions
Honest, knowledgeable and quick to respond are the best ways to describe the experienced team of property managers at Shelter Realty, Inc.
Our History: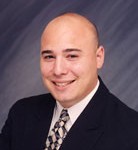 A licensed REALTOR in the state of Nevada since 2001, Broker/Owner, Tony Sena has been involved specifically in the property management industry since 2006. Tony Sena is a native of the Las Vegas Valley and a former police officer for the City of Henderson Police Department, which truly makes him a "local market expert" with regards to having a unique understanding of city politics, economic trends and neighborhood development. Tony has many years of real estate experience, as well as experience managing large portfolios of residential income rental properties. The entire team at Shelter Realty has also spent the past decade developing an expansive online presence, which has been instrumental in creating a competitive advantage for marketing rental properties and short sale listings.
Our Purpose:
Instead of your typical mission statement proclaiming "hard work, integrity and excellence," Shelter Realty is defined by one purpose: To eliminate anxiety in the real estate or property management process by earning the trust and respect of our clients. The real estate industry is complex and ever-changing, which is why it's important for buyers, sellers and landlords to be confident in the advice of their trusted real estate agent. We do our best to provide educational resources that clearly articulate the home buying, investing, selling or mortgage process in a manner that will help our clients make the most informed decisions. However, we understand that a valuable agent/client relationship goes far beyond providing a few blog posts and market stats, it boils down to being able to rely on us when your house and future is on the line.
Our Commitment To You:
The following bullets are a few important ways that we plan on earning your trust and respect:
We're not afraid to say "I don't know" when we really don't know. Obviously, we'll jump through hoops to find the accurate information as soon as possible. But, we'll never pretend to have all of the answers. With a team of experienced and seasoned agents that specialize in different aspects of the real estate industry, we are confident that we can help with anything.
We'll call you back on time. Communication is the key ingredient in running a successful business and having lasting relationships. We make it a priority to keep our clients in the loop with everything from listing updates, short sale negotiation steps, new MLS listings that hit the market, contract deadlines…..
Education – We'll teach you everything you want and need to learn. Our Las Vegas Real Estate blog is constantly updated with frequently asked questions, mortgage information, selling tips and anything else we can think of that will benefit our clients.
Our Las Vegas real estate agents offer a wide range of expertise in first-time home buyer programs, VA relocation, Investor opportunities, property management, luxury high-rise condos and Las Vegas Short Sale negotiations. With several high traffic and top ranking web sites, the professionals at Shelter Realty lead a transparent business practice that is based on educating our clients and proving that we truly understand how the changing Las Vegas real estate markets will impact your buying or selling decisions.
We can be reached at 702-376-7379.
Tony Sena, Broker / Owner
Tony Sena
Broker / Owner
Phone: 702-376-7379
Fax: 702-998-7386
Email: info(at)ShelterRealty.com
Twitter: @ShelterRealty
Sandra Kuzik, Broker-Salesperson
Sandra Kuzik
Phone: 702-327-6552
Fax: 702-998-7386
Email: Sandra(at)ShelterRealty.com
Twitter: @ShelterRealty
Rachelle Fryer, Maintenance Coordinator, Property Manager
Rachelle "Shelly" Fryer
Phone: 702-998-8810
Fax: 702-998-7386
Email: Support(at)ShelterRealty.com
Twitter: @ShelterRealty
Audri Schultz, Property Manager and Leasing Coordinator
Audri Schultz
Phone: 702-998-8810
Fax: 702-998-7386
Email: Admin(at)ShelterRealty.com
Twitter: @ShelterRealty
Ellen Gilbert, Receptionist, Administrative Assistant
Ellen Gilbert
Phone: 702-376-7379
Fax: 702-998-7386
Email: Ellen(at)ShelterRealty.com
Twitter: @ShelterRealty
Sachi Reeske, Property Manager
Sachi Reeske
Phone: 702-376-7379
Fax: 702-998-7386
Email: Sachi(at)ShelterRealty.com
Twitter: @ShelterRealty
Brittany Eicks, Broker-Salesperson, Property Manager
Brittany Eicks
Phone: 702-376-7379
Fax: 702-998-7386
Email: Brittany(at)ShelterRealty.com
Twitter: @ShelterRealty
Gracie Smyth, Field Agent
Gracie Smyth
Phone: 702-376-7379
Fax: 702-998-7386
Email: FieldTech3(at)ShelterRealty.com
Twitter: @ShelterRealty
---