Anthem, Nevada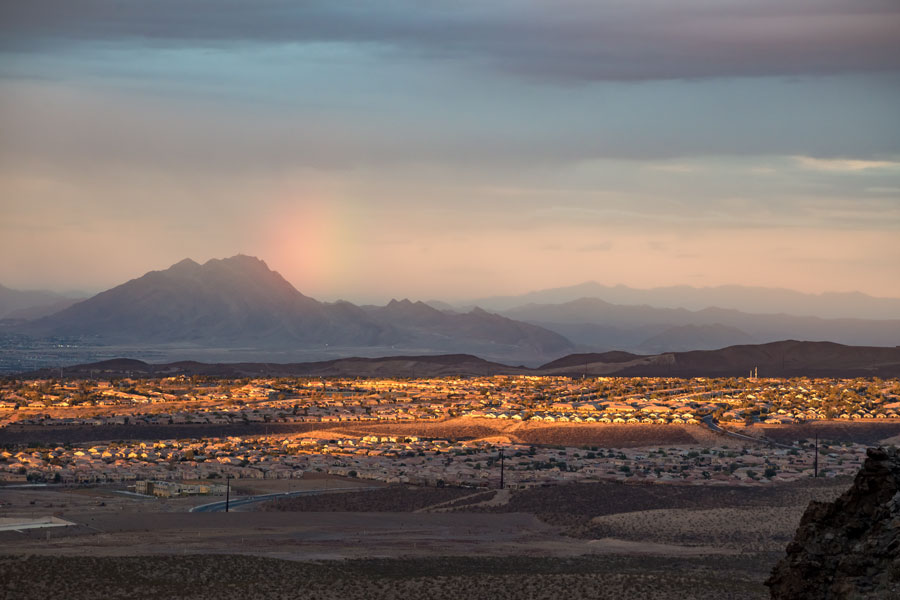 Anthem is an upscale and wealthy master planned residential community located in Henderson, Nevada, just 15 minutes from the Las Vegas strip. Anthem features a population of approximately 20,193, with an average income per household of $131,445, which is one of the highest average income levels of any area in the Las Vegas Valley. Featuring over 15,000 homes, Anthem is host to an assortment of property types, ranging from expensive custom estates and luxury condominiums to ranch-style single story homes and other properties that will accommodate a family of any size.
The Anthem community features more than 48,000 acres of wildlife preserve adjacent to its southern and eastern borders, offering residents ample opportunity to not only get plenty of fresh air, but to also observe beautiful animals such as big horn sheep, regal prairie falcons, and desert tortoises among others. In addition, the McCullough mountain range and Anthem's three pedigreed golf courses makes for a dramatic backdrop while residents go about their daily lives.
The roadways in Anthem were designed to be fast and effective, and with an eye for accommodating increased traffic levels in the future as the region becomes more densely populated. Anthem also features two marketplaces that include full-size grocers, restaurants, pharmacies, banking centers, coffee shops and cafés, post offices, dry cleaners, fitness centers, beauty salons, and more. The community is closely-knit and comprised of celebrities, community leaders, friendly families, active retirees, and successful individuals; it boasts a large number of social memberships available for residents to get involved with their fellow residents to any degree that they see fit.
Anthem also boasts of a world-class sporting and athletic facility featuring many options for residents, including golf, rock climbing, hiking, cycling, boating, baseball, football, and basketball. Also, being situated within Henderson, Anthem residents have access to all of the facilities and parks that Henderson residents possess as well; this, coupled with region's low cost of living, many amenities, and a very friendly business climate, this has caused Henderson to be featured in Money Magazine as one of the top 100 places to live in the United States.
As far as education, Anthem is served by the Clark County School District, and students have access to all levels of education, courtesy of several different elementary, middle and high schools; in addition, there are also multiple private schools in the area including The Henderson International School, Challenger School, and Hillcrest Academy. Higher education options are also within a short commute of Anthem, including the University of Nevada Las Vegas and the College of Southern Nevada.
Additionally, the Anthem Country Club, a separate guard-gated neighborhood within Anthem, features a large number of amenities for its residents, including an award winning 7,291 yard championship golf course, a clubhouse, fitness center, pool, and waterfalls, with 24 hour-a-day private security.
If you are considering relocating in or around the Anthem area, our company would be delighted to help you find your way or pick the best place to settle in or find your dream home. Please give us a call at 702.376.7379 so we can answer any questions you may have.
---