Green Valley, Nevada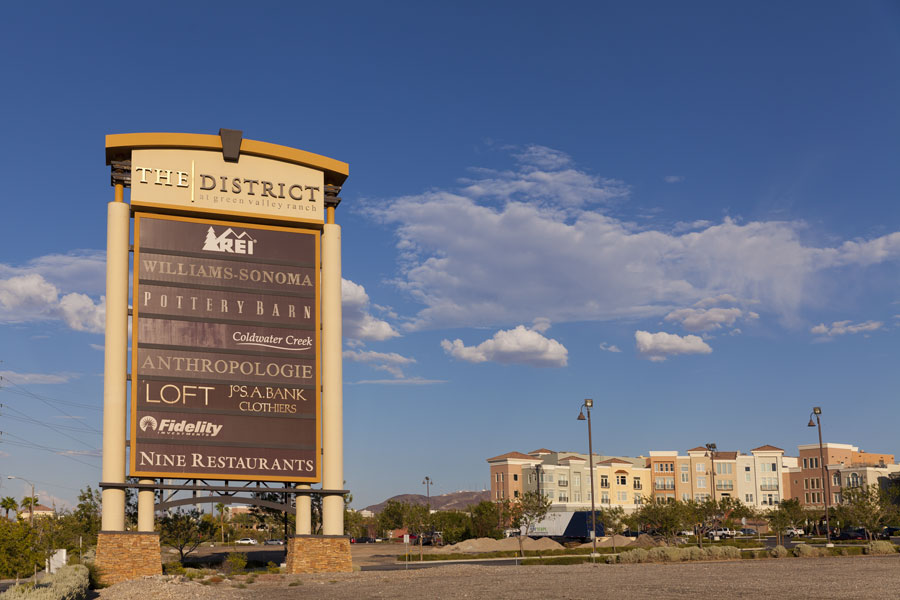 Green Valley is an upscale master-planned community originally built in 1978, the first of its type constructed in Southern Nevada, predating even Summerlin. The 8,400 acre community features a population of 22,249 – mostly made up of families living in spacious, high-end homes –was founded by American Nevada Corporation, and is located in the southeastern region of the Las Vegas Valley. Also known as Green Valley North, the area is an upscale community and features many amenities for its residents, including several parks, shopping and business districts, and easy access to outdoor activities such as parks and hiking trails.
Smaller communities were later added within the confines of the Green Valley borders; Green Valley South was constructed in 1985, with its current population coming in at 21,964 and residing in mostly single-family homes. Green Valley Ranch – current population, approximately 18,000, also consisting of mostly families – was then built in 1994, and features a vibrant shopping and entertainment complex well-known as The District at Green Valley Ranch, which was added as a multi-use project directly to the east of the community in April 2004. The property includes retail stores and restaurants on the first level and luxury condominiums on the upper levels, as well as standalone restaurants and commercial office buildings. A second phase of The District was opened in August 2005, further to the east, and includes retail shops and commercial office space.
Green Valley Ranch is also home to the eponymous Green Valley Ranch Hotel, Casino and Spa, which is owned and operated by Station Casinos and lies adjacent to The District. The property offers eight restaurants, a 143,891 square foot casino, The Spa at Green Valley Ranch, 65,000 square feet of convention space and 495 guest rooms and suites. Green Valley (North, South, and Ranch) postal codes include: all of 89074, 89014, and 89012. Green Valley Ranch extends into the eastern areas of the zip code of 89052.
Green Valley's education needs are met by the Clark County School District, which is responsible for running Green Valley High School, Thurman White Middle School, Greenspun Junior High School, Bob Miller Middle School, and several elementary schools. At the same time, students on the western edge of Green Valley are considered in an alternate school zone and attend Silverado High School, whereas Green Valley Ranch students attend Coronado High School in Henderson.
Green Valley also features a variety of shopping options for local residents, including the aforementioned The District at Green Valley Ranch, in addition to popular shopping mall The Galleria at Sunset and The Galleria Shopping District, an expansive area featuring numerous shops, restaurants, and entertainment options.
If you are considering relocating in or around the Green Valley area, our company would be delighted to help you find your way or pick the best place to settle in or find your dream home. Please give us a call at 702.376.7379 so we can answer any questions you may have.
---