Executive Short Term Rentals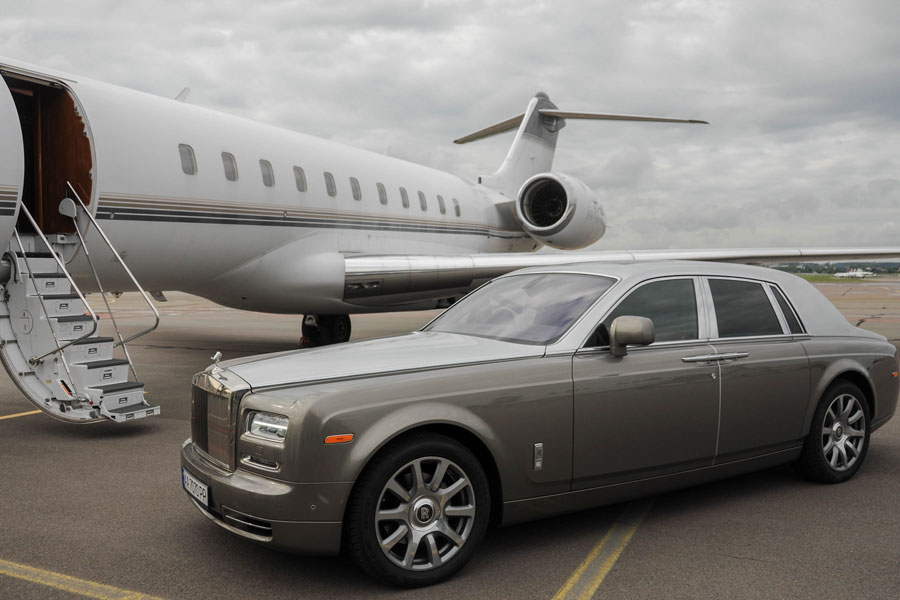 Las Vegas Executive Short Term Rentals 
Many high-level corporate executives will find themselves on occasion having to relocate or work away from home – especially with modern-day technology allowing remote working from just about anywhere on the planet – and executive rentals can fill the need for a clean, safe, and high-end living arrangement for those on the road.
Whether it's a businessperson in town for work, sports figures traveling for a season, or movie crews filming on location, executive rentals can provide significant profit for landlords, but they also cost more up-front.
Executive rentals can take many forms – ranging from an apartment all the way to a complete home environment – and over the course of the last several years, as the executive rental concept has gained popularity, more and more homeowners have converted their properties to serve this growing market.
An executive rental – also sometimes referred to as corporate housing – are turnkey properties that are available for rent on a temporary basis, are typically fully furnished and equipped, and can consist of residential apartments, houses, or condominiums. Executive rentals are normally rented for a minimum of 30 days at a time, but that period can typically be extended for as long as is required.
Executive rentals can demand double, triple – or sometimes even quadruple – what the same space would rent for in a more traditional rental situation, and normally attract a higher caliber of tenant. And due to the high rental costs involved, the property need not be rented year-round in order to be profitable.
However, there's also a level of unpredictability with it when it comes to executive rentals. They are typically short-term affairs, and as a result landlords can expect a high level of turnover and the need to regularly re-list and market the property to new tenants. In addition, tenants will normally pay a lot for these properties, and will expect a lot in return; executive rentals need to be equipped with numerous amenities, including high-end finishes, excellent-quality furniture, complete sets of dishes, cable, internet, a pool and/or fitness center, and more.
While an executive rental can be located just about anywhere – as some executives may wish to escape the hustle-and-bustle of the city life for a rural area for a spell – they are usually situated in the vicinity of metropolitan areas where corporations and companies normally conduct their business, such as New York, Miami, the Bay Area, Las Vegas and Los Angeles.
Normally, if a worker or executive requires temporary housing at a distant job site, a company's travel or relocation office will handle securing an executive rental for them. Often, executive rentals are rented or leased from service companies that provide fully-furnished and equipped apartments or houses; in addition, real estate property management companies have been recently getting into the executive rental market as well, looking to take advantage of the growing demand.
From a company standpoint, executive rentals have become a more cost-effective way to house employees who are on the road, as extended stays in hotels don't always come with perks – such as a full kitchen and fast WiFi access – that high-level executives need and demand.
However, members of corporate America are not the only market that utilizes executive rentals these days. Indeed, variety of professionals have recently embraced them, from medical professionals – including doctors, traveling nurses, and even students – to construction workers working at temporary jobs, government and military employees, entertainment crews working on movie and television sets, vacationers, and even pandemic-era remote workers who may be looking to escape regions with high COVID-19 infection rates.
In addition to the demand for such accommodations by corporate workers in recent years, the proliferation of executive rentals can also be attributed to investors and homeowners who have found themselves unable to sell residential properties they own at an acceptable level of profit. In those instances, some of these homes have found increased use and profitability after having been renovated and converted into high-end corporate rental housing. In fact, there are companies that specialize in renovating apartments and homes in order to meet the requirements of an executive rental, in addition to assisting the owners of these properties in marketing them properly.
Ultimately, there are a multitude of workers these days who utilize the flexibility and convenience of executive rentals, making investing in such properties a wise move on the part of landlords and property management companies.
Shelter Realty can assist you with finding the perfect property within your budget that can also successfully be licensed by the city, if required. We are a locally owned property management company and are also native Las Vegans. There are no startup fees associated with your executive rental management. We have spent years building a capable and experienced team of property managers, leasing agents, licensed vendors, accountants, bookkeepers and attorneys. Call us at (702) 376-7379 or fill out our contact form for more information.
---
---
---