North Las Vegas, Nevada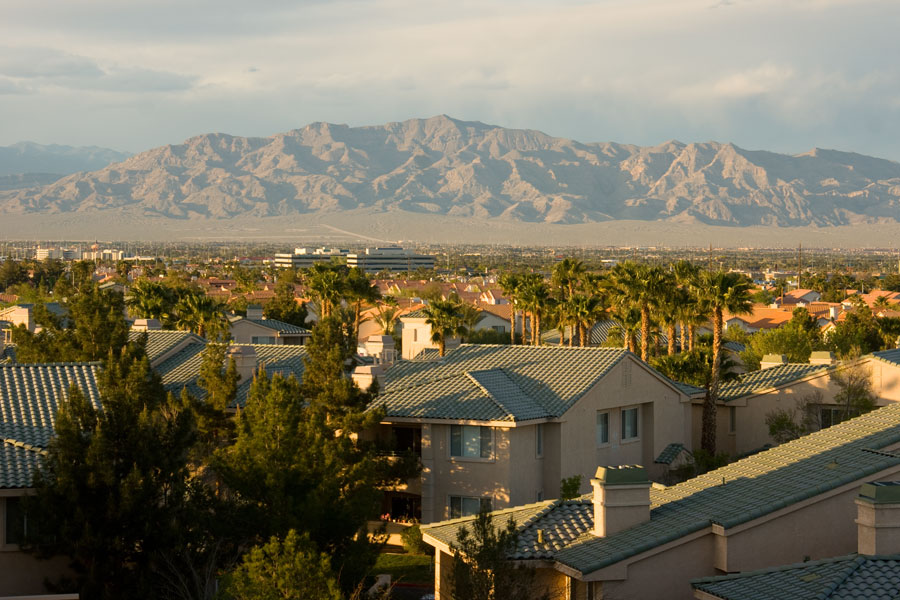 North Las Vegas is a city in Clark County, Nevada, within the Las Vegas Valley. As the fourth-largest city in the state of Nevada, its estimated population as of 2017 is 249,180. Several master-planned communities exist within the confines of North Las Vegas, such as Aliante and Eldorado. The United States Census Bureau has declared that North Las Vegas is one of the fastest growing regions in the United States.
Many prominent businesses call North Las Vegas home, and as a result jobs are plentiful and the overall economy is on the rise. Bigelow Aerospace is headquartered in the region, along with many manufacturing, industrial and warehouse distribution companies. Amazon is set to open a fulfilment center in North Las Vegas which will join an existing facility in the city. The Apex industrial Park is also a part of the city as well. In addition, with the recent economic boom in North Las Vegas, technology companies are being attracted to the area as well, with solar, green technology, and custom manufacturing businesses setting up shop.
The median home value in North Las Vegas is currently $241,600. North Las Vegas home values have gone up 17.2% over the past year and experts predict they will rise 8.2% within the next year. The median rent price in North Las Vegas is $1,350. The median income for a household in the city is $46,057, and the median income for a family is $46,540. Due to its location within the Mojave Desert, temperatures in North Las Vegas are generally mild in the winter and hot in the summer; snowfall only occurs once every few years on average.
North Las Vegas features numerous parks and recreational facilities; the city currently has 34 parks encompassing a total of over 475 acres, and six of these parks offer pools, ponds, and spray pads, among other amenities for local residents. North Las Vegas Airport was originally constructed in 1941; in addition, the city is adjacent to McCarran International Airport, making travel to and from the region a fairly convenient endeavor. Major roadways serving North Las Vegas are I-15, Clark County Highway 215, and Las Vegas Boulevard.
The 80-acre College of Southern Nevada Cheyenne Campus is located within the city of North Las Vegas; in addition, The University of Nevada, Las Vegas is planning to open a branch in North Las Vegas as well. Primary and secondary school students in North Las Vegas are served by the Clark County School District, one of the largest school districts in the United States, consisting of over 300,000 students enrolled in 357 schools.
If you are considering relocating in or around the North Las Vegas area, our company would be delighted to help you find your way or pick the best place to settle in or find your dream home. Please give us a call at 702.376.7379 so we can answer any questions you may have.
---