Maintenance Services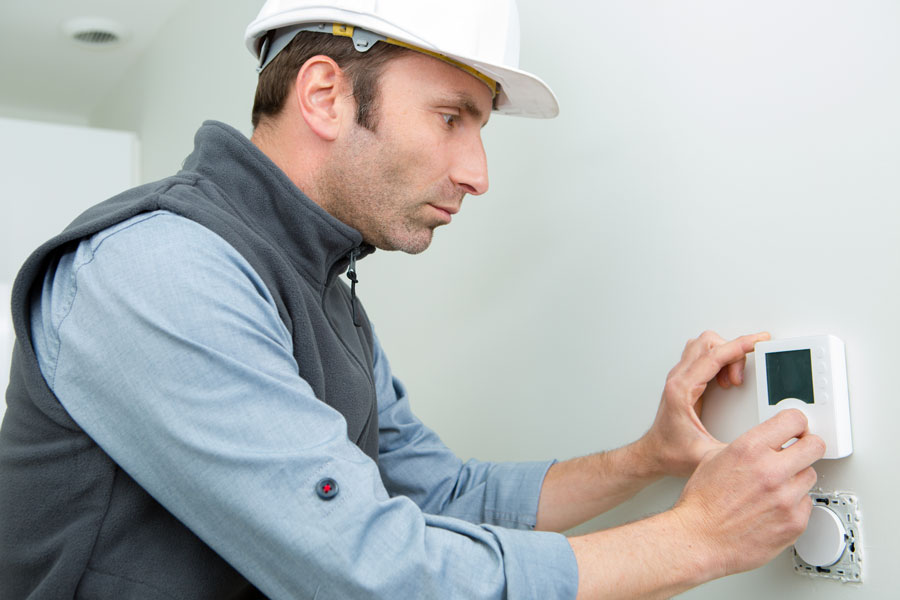 ---
Property Maintenance
At Shelter Realty, we believe that a reputable and steadfast property management company should always hold the needs and concerns of not only our landlords, but our tenants in the highest regards, and one area where that is most important is in terms of the regular maintenance and upkeep of a property.
Shelter Realty believes that repair limitations in terms of cost should be kept to a minimum in order to maximize the benefit to the owner. Typically, a property management company will impose a limit on the dollar amount at which a property manager can automatically approve a repair requested to a home; repairs less than the pre-set limit can be carried out without the need for the landlord's prior approval. The usual dollar amount of that limit normally varies between $300 and $500, but we at Shelter Realty believe that threshold should be lower – normally $250 – in order to ensure the experience is not only least expensive, but also poses the least inconvenience and disruption to the tenant's normal routine as possible. However, we may still contact a landlord to request approval about a repair that is less than $250.
Additionally, our leases state tenants are responsible for minor repairs of $100 or less, as well as any repair caused by tenant damage or neglect. Our vendors are trained to assess repair issues to determine if the required repair is due to normal wear-and-tear or tenant damage/neglect. This ensures we are holding tenants responsible for maintaining the home in good condition.
Shelter Realty has a 24/7 repair line for tenants to call to report any maintenance issues. Tenants are also encouraged to submit their requests online through their online portal. When a maintenance request is first received, we ascertain the severity of the issue and determine which vendor to send to evaluate the situation or complete the minor repair. All requests are addressed in a timely manner to minimize any damage.
We have relationships with honest, licensed, and insured vendors who are willing to work within this price range – which discourages up-selling and overcharging – and who will go above and beyond to make sure any issues are taken care of without the fuss of additional fees if repairs require multiple trips to the property. If a given job is unable to be completed within the aforementioned maintenance limit, our vendors will provide a clear-cut estimate of the cost of the work, which will be fairly reviewed and approved if the repairs are needed.
This network of vendors includes both handymen and general contractors. A handyman must have a business license and insurance. For larger repairs, our general contractors must hold a contractor's license in addition to a business license and insurance. According to Nevada Law 624.031, general contractors are required to handle any jobs of $1000 or more or a repair that requires a specialty license such as HVAC, Plumbing, Refrigeration, or Electrical – or a repair that requires a permit to be drawn. The extent of the work will determine if we dispatch a handyman or general contractor.
Shelter Realty also performs routine, in-depth inspections every six months on all rental properties in order to ensure that both landlords and tenants are protected. Our managers are well-versed in any and all laws governing rental properties, and we always go the extra mile to earn the trust and respect of our tenants.
Shelter Realty also strictly adheres to the Environmental Protection Agency's "Renovation, Repair and Painting" rule originally passed in 2010. Due to the fact that lead-based paint was a common construction element in dwellings constructed before 1978, the EPA created the rule to protect the health and well-being of those living in and/or renovating such dwellings in the modern era.
Shelter Realty believes in going above and beyond to keep both the landlords they work for and the tenants they serve equally happy with their property management expertise. We make sure that all upkeep and repairs are done in a timely, safe, effective, and comprehensive manner, and we work hard – and smart – to keep maintenance costs low and overall satisfaction high, providing a win-win situation for all involved.

---