Las Vegas Short-Term Rentals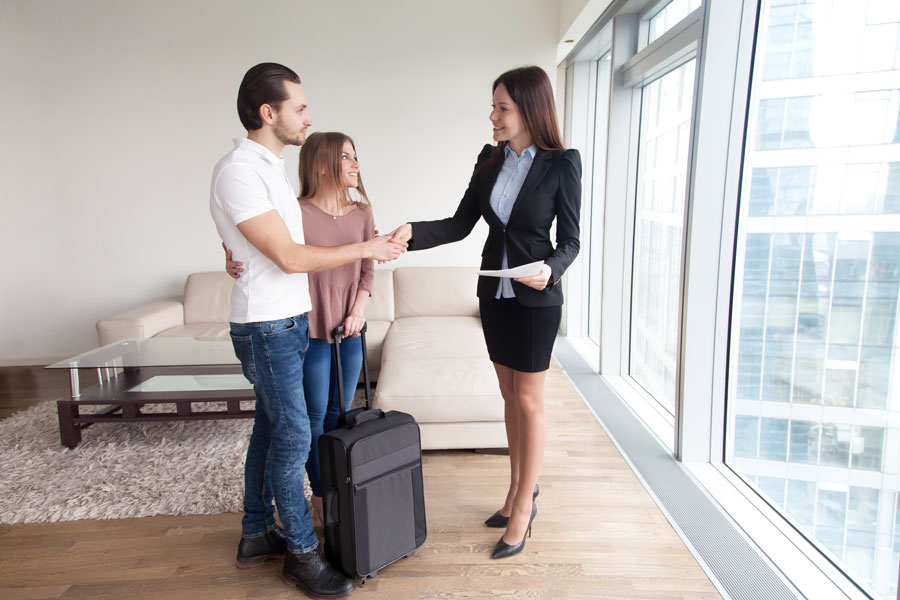 Short Term Rental Property Management
With companies like AirBnB and VRBO becoming increasing popular over the last decade, short term rentals are an excellent way to increase monthly profit on any residential real estate investment. Our goal is simple: we focus on helping short term rental properties book more nights and earn more revenue. We do the heavy lifting of guest interactions and listing optimization so you spend your time doing whatever matters most to you. Whether you have an STR currently and are looking to outsource property management or you are just starting out in the process and are looking for an property to rent out as a investment, we're here to help! Note that if you are still in the beginning stages we are a licensed Real Estate Agents and can assist you with finding the perfect property within your budget that can also successfully be licensed by the city.
We are a locally owned real estate and property management company and we are also native Las Vegans. With over 15 years of hospitality and customer service experience, we bring an eye for perfection and voice for impeccable guest service to property management. Not only do we take great pride in helping homeowners earn more by converting long term rentals to short term rentals, we also care about the perception of short term rentals in our city. We spend a great deal of time working with homeowners and also neighbors and guests of STRs to educate them about the process and how it can be a great option for tourism in our city. We work with local and out of state home-owners and create a custom solution that works best for your properties needs and we offer industry low rates.
Currently, short term rentals are legal in Henderson and North Las Vegas. As these cities strengthen their regulations and policy around short term rentals, we are here to support homeowners every step of the way as the experts. We can assist you with local compliance as well as helping you prepare your home to pass inspections for initial and annual license renewals. With the growing popularity of short term rentals in the greater Las Vegas area, its critical to partner with an experienced and licensed property manager. With a regular rotation of guests in and out of your home, you should never risk working with an inexperienced or even worse, unlicensed partner.
In addition to helping you get through the hurdles of licensing that can feel impossible and overwhelming, here is a bit more about what we can offer:
Unlike most STR property managers, we don't require any contracts. If you choose to leave us for any reason, we simply require a 30 day notice to allow for an organized transition and proper notification to the city.
There are no startup costs associated with short term rental management. You complete a simple form that tells us all about your property and the nuances of it that we need to know to better assist guests and then we schedule an in person walk-through. We'll provide recommendations and guidance to ensure city compliance and focus on ways to improve your monthly revenue. We partner with photographers to get the best photos of your home that will speak to any prospective guest looking to book and we showcase what makes your home unique, desirable and different.
We provide monthly labor hours in our rate so you never have to worry about excessive additional fees. Whenever the labor is out of our scope, we partner with trusted, licensed and affordable vendors to get the work done quickly and with the least impact to your guests and rental revenue possible. Most importantly, we always partner with you first to make sure that any specific needs you have are met as a homeowner.
We never keep your listing! Many homeowners new to STR's don't realize that listings cannot just be transferred and this is how many property managers keep homeowners. If you don't own the listing, you don't own the reviews, and when the listing is transferred, all of the hard work invested in building the online reputation of your listing is gone with it. As STR homeowners ourselves, that just doesn't sit well with us. We will create a dedicated listing for your property that you can easily access and we will maintain cohost access to get all of the heavy lifting done with prospective and current guests.

Our Guarantee
---
Consistent Guest Service
Unlike many national STR management companies who only communicate with guests once they arrive, we will interact with every prospective, current or future guest, regardless of how far out the booking may be. We provide fast, personal interaction with all guests and with years of combined hospitality and customer service experience, we get it right every time. We provide reliable and fast onsite presence to resolve guest issues that may arise (lockout, wifi issues etc.) and ensure that we always arrive in professional attire, ready to represent you.

Thorough Guest Screening
We thoroughly screen guests before they arrive to ensure we have the best guests in house that will take care of your home as if it were their own. We understand that the better we are screening out guests who many not value your home or neighborhood, the easier it is to show what a value STR's can really bring to the community while keeping your real estate investment clean, compliant, and sound.

We Keep You Informed
As your registered local contact, we keep you compliant and ensure that any complaints are resolved timely and as outlined in city code. As members of the local STVR Chapter, we know what is happening in the vacation rental world at all times. We keep you updated on deadlines, code changes, and potential concerns and opportunities that are discussed monthly. We also provide monthly photos with our invoices so you can see your property and know that your investment looks the way you expect it to at all times.
Stocked and Prepared Home
There is nothing worse than a guest arriving to a home that is missing something they expected. Sometimes the cleaners forget to leave out enough towels or perhaps the previous guest accidentally broke something and didn't report it. We keep your home fully stocked by diligently tracking your inventory. This means as an initial client, we will do an intake inspection of your home, ensure it is fully stocked to accommodate guests and achieve great reviews, and will let you know when things need to be restocked or replaced due to wear and tear as well as breakage.

Vendor Support
We ensure that vendors (pool, landscape, cleaning) get it right every time. This consistency ensures that every guest is set up for the best experience possible. Better experiences mean better reviews. And better reviews lead to more bookings and revenue on your investment.

---