Checklist For Selling Real Estate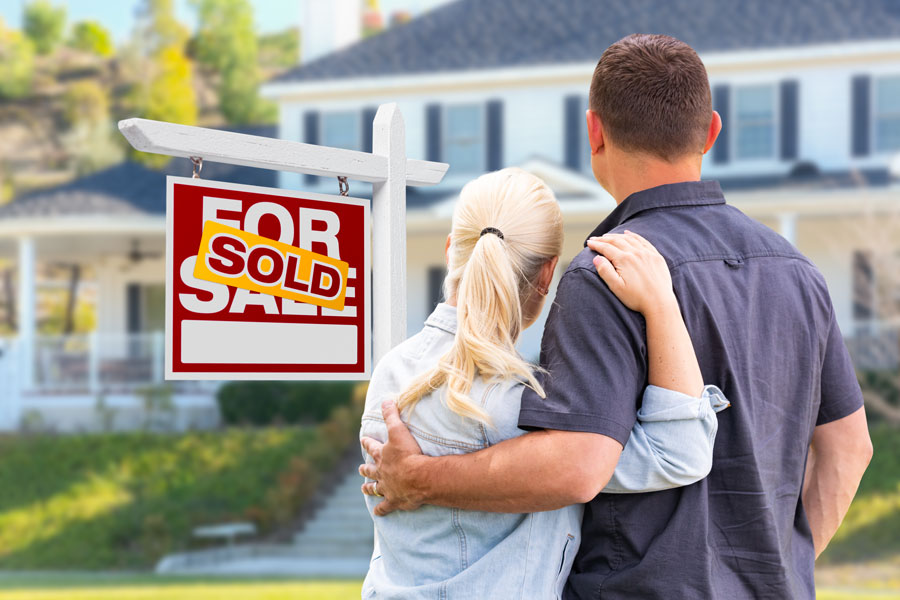 We're Here To Help Make Selling Simple

Similar to the process of getting a mortgage or purchasing a home, selling a property has several steps and details to be aware of.
The following simple checklist will help you gather your thoughts before you start interviewing Las Vegas real estate agents about selling your property.
Define Why You Need to Sell
What are your future goals?
Is this an emotional or financial decision?
What about renting your property out?
Would a home remodel be more beneficial?
How fast do you need to sell?
Would a Home Equity Line of Credit get you the cash you need?
Buying again after a short sale
Do you need to sell before you can qualify for a new mortgage?
Understand The Economics of Selling a Property
How much equity are you really working with?
Understanding the difference between an appraisal and property comp.
Knowing how the appraisal process works for buyers.
Are there any repairs or upgrades you need to make before listing your property?
Are there any tax consequences in selling now vs later?
What are the real estate and/or legal expenses?
What will the final mortgage payoff and other liens be?
Is it better to short sale or foreclose and walk away?
Plan Your Selling Strategy
Benefits of hiring a real estate agent.
Understanding the difference between a buyer's and seller's market
Will you be living in the property while it is on the market?
How available will your property be for buyers to preview?
Are you comfortable with holding an open house?
What do you expect from a real estate listing agent?
---
While you are considering your options, please feel free to browse our real estate listings so that you can get a feel for the local real estate market trends in your neighborhood. Feel free to call us at any time if you would like a free comprehensive analysis of what your property may sell for in today's market.
Common Real Estate Selling Questions
Below are six of the top questions you can ask when interviewing a real estate agent to list your property.
Why should I sell my home?
That is a decision you and possibly with the advice of your attorney, CPA, financial planner or estate planner need to decide on your own. We can discuss the market conditions or politics that may be favorable in selling right now, but a real estate agent (unless a licensed attorney, CPA or financial planner), cannot legally tell you what will be best for your financial future.
However, we can provide you with a ton of information about local real estate market trends, neighborhood comps, the general buyer/seller atmosphere and other real estate related topics that can help you make a confident and informed decision.
The last thing we want to do is indirectly persuade you to make a decision based on what "we" think is best for you.
There are a few more specific questions listed below that relate to this topic that you should be asking.
---
Explain a Buyer's and Seller's market
Simple economics is the rule of thumb here.
Everyone wants to "buy low and sell high," but the truth of the matter is there is no way that can happen for everyone, every time.
Seller's Market = More buyers than sellers (or available properties)
Buyers Market = More sellers (or available properties) than buyers
When there is limited inventory that multiple buyers are competing for, then sellers generally have the advantage of accepting the most favorable offer they receive. An experienced real estate agent representing a buyer knows how to present attractive offers that may be considered by a seller.
---
Should I rent this property or sell?
This depends on what rental rates are in your neighborhood compared to your overall budget, and whether or not you need to sell in order to qualify for a new mortgage.
We'll obviously need to do a little more research before we can come up with an answer that makes sense based on true facts and figures.
Your decision of hiring a property management company vs playing landlord is something to consider with this question as well.
---
What happens during a listing appointment?
A listing appointment is part discovery and interview where both a seller and real estate agent sit down to look at numbers, marketing strategy, neighborhood comps and a number of other important topics to determine:
a) if selling fits into your overall financial goals
b) what the implications of selling may be as they relate to real estate
c) what the current listings are priced at
d) an estimated sales price
e) what we need to do to prepare the property
f) immediate housing plans after or during the sale
If there is a decision to move forward, then the seller and agent sign a series of papers that define the nature of the agent/seller relationship and responsibilities.
---
How much should I sell my property for?
The short answer is for as much as you want.
The real estate agent's job is to help guide you in this decision based on what the market will dictate, taking into consideration your other needs such as speed, viewing visibility or whether or not we have to negotiate a short sale with the bank.
Be cautious though of agents who "allow" you to set a price higher than what may be reasonable in the current market.
For example, if two agents recommend a listing price of $400,000, but a third thinks that $550,000 is achievable, then it may be apparent that someone didn't do their homework. Or even worse, they are trying to lock you into a contract.
---
What has changed with selling in recent years?
The amount of inventory has changed as a result of the number of short sales, foreclosures and availability of mortgage programs to buyers.
Between 2002 and 2007 there were mortgage programs that fit just about every borrower's credit, income and down payment scenario. Lending restrictions are tighter in this market, which has made it challenging to sell specific types of properties at certain price ranges.
Agents who don't understand this new mortgage lending environment can negatively impact a seller who accepts offers from borrowers who may not qualify, or denying offers from borrowers based on a loan program the agent doesn't understand.
For example, an FHA 203k or other related Renovation Lending mortgage program will allow a buyer to purchase a property and finance in a certain amount of upgrades. Because these government insured/endorsed mortgage programs are not widely known by most real estate agents, some sellers spend thousands of their own dollars preparing a home for show when they could have instead marketed to a different type of buyer who would have preferred to add their own paint, carpet and kitchen upgrades themselves.
The business of short sales has overwhelmed the industry as well. Dealing with banks, negotiating through attorneys and working with a seller under stressful life circumstances.
Besides the real estate inventory and buying trends, the process of actually marketing properties has drastically changed.
Buyers can now preview all available homes online without having to contact a real estate agent first. This new technology requires listing agents to step up their game and provide better photos, video, property descriptions and well search engine optimized web pages that can be spread throughout the social media channels.
If an agent's value proposition is simply to place your home on the MLS, throw a sign in the yard, buy an ad in the newspaper (are those still around?) and commit to a few open houses, then you may want to consider interviewing a few other agents.

---