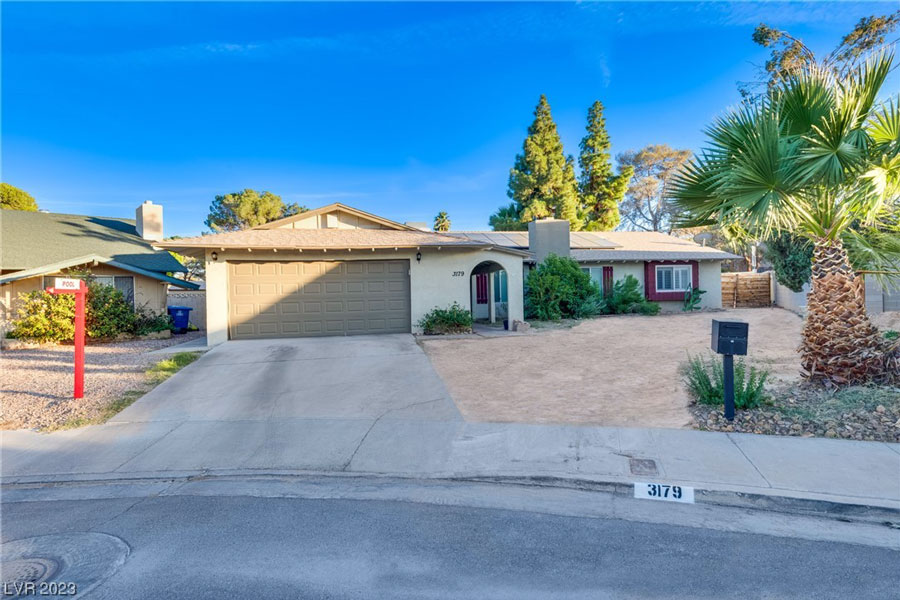 LAS VEGAS, NV – The former Las Vegas residence of a mobster linked to the real-life inspiration of one of the characters from the 1995 crime movie "Casino" has been listed on the real estate market for $550,000. 
Casino was directed by Martin Scorsese and stars Robert De Niro, Sharon Stone and Joe Pesci. The movie follows Sam "Ace" Rothstein (De Niro), a gambling expert who is asked by the Chicago mob to oversee the day-to-day casino and hotel operations at the Tangiers Casino in Las Vegas. Other major characters include "made man" Nicky Santoro (Pesci), and Ginger McKenna (Stone), a streetwise hustler.
The recently listed home – currently owned by an unnamed dancer – had previously belonged to John Spilotro, the brother of Tony "The Ant" Spilotro, who served as the inspiration for Pesci's character Nicky Santoro, a brutal street enforcer. John inspired the character of Nicky's brother Dominick in the movie, who was played by Philip Suriano.
According to an interview by the Las Vegas Review Journal, "John was a known operative" of the Chicago mafia known as "The Outfit," – was one of Tony's five brothers and was investigated by the FBI.
3179 DESMOND AVENUE, LAS VEGAS – $550,000.00
The brothers had both lived on the same block and were both members of "Hole in the Wall Gang," headed up by the elder Spilotro; the family gained a large degree of fame and infamy following the release of "Casino," which was based on a true-crime novel by author Nicholas Pileggi.
Tony – who had been accused by the FBI of murdering as many as two dozen people in Illinois and Nevada – and another one of his brothers, Victor, were killed just outside of the city of Chicago in 1986. It is unknown if John is still alive.
John's former luxurious one-story home in Las Vegas has four bedrooms and three bathrooms and is located close to the Strip and the airport. It was recently remodeled and renovated, and while the outside is fairly average looking, the interior boasts large rooms with opulent trappings as well as numerous amenities, including an inground pool, hot tub, a treehouse, and even a zip line.
See full listing details for 3179 Desmond Avenue, Las Vegas
Shelter Realty is a Real Estate and Property Management Company specializing in the areas of Henderson, Las Vegas and North Las Vegas, NV. Feel free to give us a call at 702.376.7379 so we can answer any questions you may have.