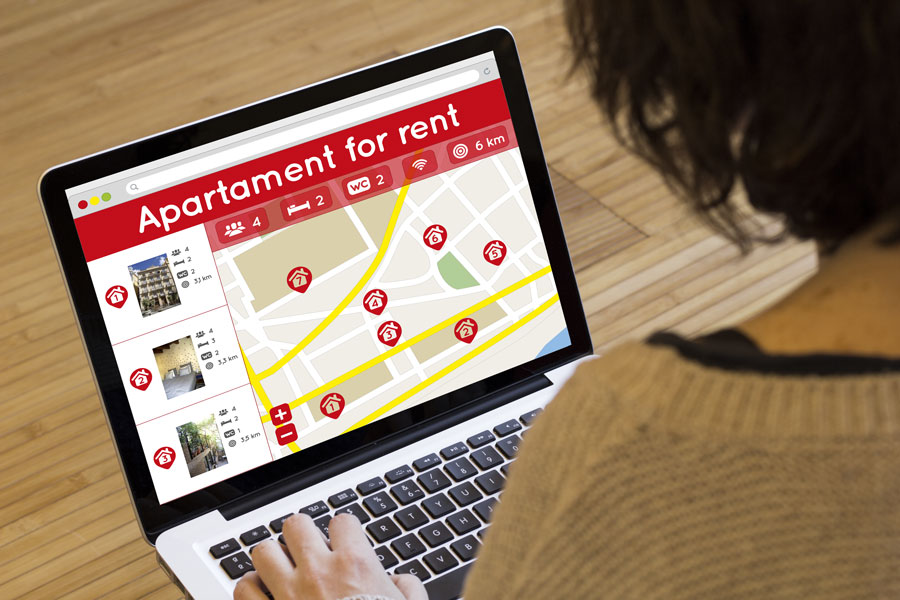 Las Vegas Average Rent for One-Bedroom Apartment Hits $1,500 Per Month; Stokes Concerns Over Affordability
LAS VEGAS, NV – Due to ever-increasing demand and a lack of inventory, the cost of apartments in the Las Vegas valley continues to climb, with the median monthly price of a one-bedroom unit hitting its highest level ever, a development that is continuing to stoke concerns over affordability among residents in the region.
Reports indicate that roughly half of the valley's residents are renters, and the rapidly-increasing costs of doing so are starting to weigh heavily upon them; the monthly rent for a one-bedroom apartment currently ranges between $1,200 to $1,700, with the median price being $1,500. In stark contrast, that price just one year prior was approximately $1,100.
Experts say that month-to-month rent increases are going up at levels not seen before; part of that reason can be attributed to rising interest rates pricing some home buyers out of the market, resulting in them turning to rental units instead. This is resulting in more renters being on the market than is typical, and that demand is causing landlords to raise their asking prices to account for it.
In order to get a foot in the door amid the intense competition for apartments and rental properties, experts suggest that renters should make sure they have good credit scores – typically 650 or better is a good start – in addition to having a problem-free rental history. Salary is important as well, as landlords often look favorably upon those who are making at least three times the amount of their monthly rent in take-home pay.
In addition, conducting an apartment search throughout multiple zip codes – instead of simply sticking to one – and paying attention to large rental complexes that may offer move-in deals can often pay off. Mom-and-pop landlords can be a great way to find a rental as well, as they are often independent owners who are renting apartments in homes – or the entire home itself – and may prefer a tenant that is willing to assist in maintaining the property.
Shelter Realty is a Real Estate and Property Management Company specializing in the areas of Henderson, Las Vegas and North Las Vegas, NV. Feel free to give us a call at 702.376.7379 so we can answer any questions you may have.