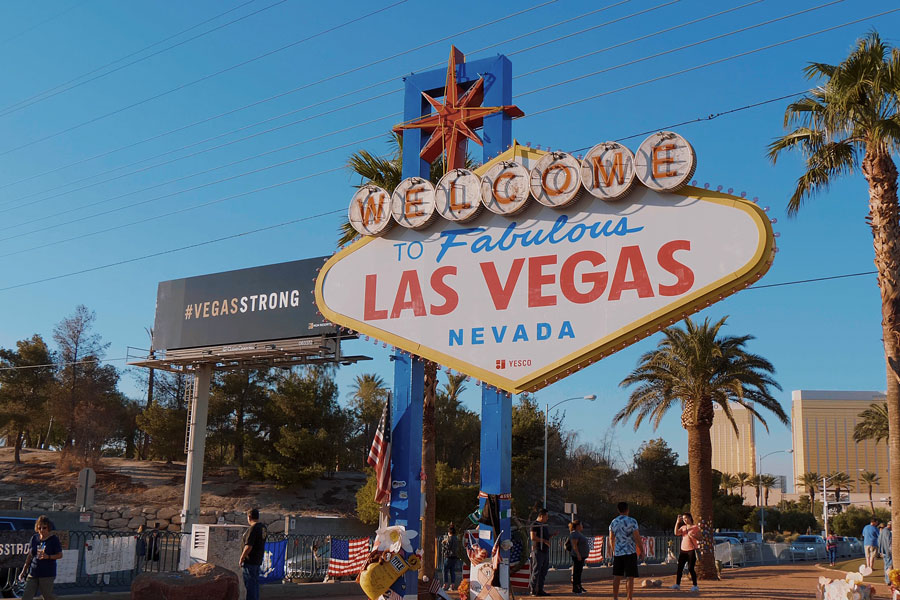 LAS VEGAS, NV – New data released by Las Vegas Realtors indicates the number of listings for new homes within the Las Vegas Valley have decreased by approximately 52 percent year-over-year in July, representing a historically low inventory of homes currently on the market.
The housing market in Las Vegas is currently a one-of-a-kind occurrence, experts say, due to the limited number of homes available for sale along with numerous other mitigating factors – including high interest rates on home mortgage loans – that is creating a degree of demand not otherwise reflected by the majority of the real estate market in the rest of the country at the moment.
A major example of this phenomena, according to Redfin, is the fact that out of all of the metropolitan areas in the United States, only Las Vegas saw an increase impending home sales in July. In fact, the new Las Vegas Realtors report notes that only 3,524 single-family homes were listed for sale last month without any offers, which represents a 4.2 percent decrease from June, and a whopping 51.9 percent decrease year-over-year.
Redfin also reports that Las Vegas had a 43.4 percent drop in new listings over the course of the past month, the largest such decrease nationwide during that span of time.
In addition to high demand, other factors that are reportedly driving the low housing inventory in the Las Vegas valley include a forbearance program instituted by the Federal Housing Administration during the COVID-19 pandemic, which is allowing some homeowners to remain in their residences by means of reducing or outright pausing their mortgage payments.
The number of homeowners currently taking advantage of this forbearance program potentially number in the thousands, reports say, with the period of time where mortgage payments don't have to be made ranging anywhere from six to 18 months.
And finally, homeowners who made purchases during the midst of the pandemic – when interest rates were historically low – are currently hesitant to put their homes on the market due to the low monthly payments they currently benefit from, especially with new interest rates at much higher levels.
All of these factors have combined to create what experts say is a "perfect storm" in the Las Vegas housing industry, driving up demand – and subsequently, prices – of what homes are left available on the market.
Shelter Realty is a Real Estate and Property Management Company specializing in the areas of Henderson, Las Vegas and North Las Vegas, NV. Feel free to give us a call at 702.376.7379 so we can answer any questions you may have.