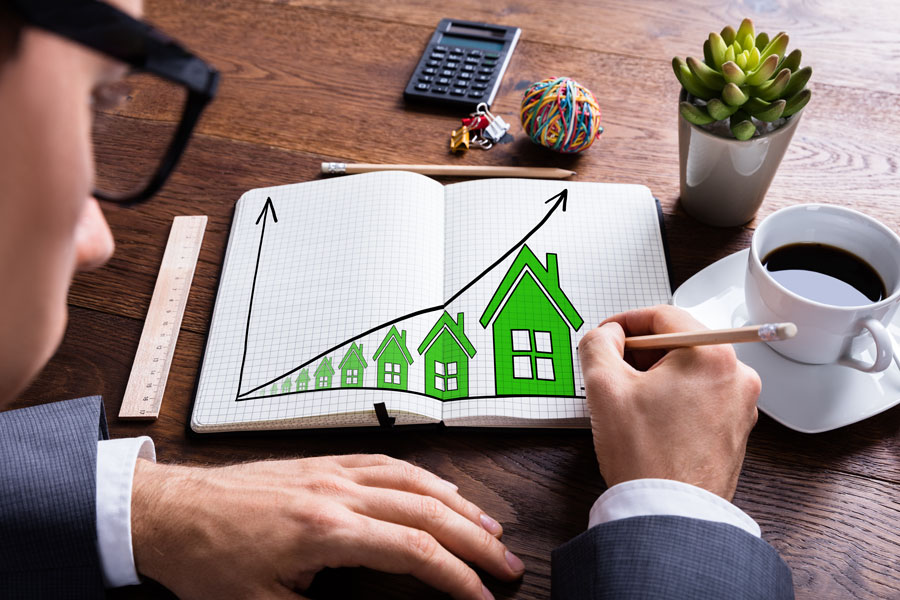 Up, Up, and Away: Las Vegas Home Prices Hit $420,000 in November, Set Yet Another Record
LAS VEGAS, NV – In Las Vegas, the all-time records just keep getting higher, as the prices of pre-owned homes on the market reached yet another milestone in the month of November 2021.
According to reports, the median price of existing single-family homes sold in Southern Nevada in November was a whopping $420,000, which represents a jump of 2.4 percent over October 20201 and an increase of 21.7 percent from the same period in November 2020, when that price was $345,000.
As for the Southern Nevada condominium and townhome marketplace, the median price for November was reported as being $240,000, which also breaks the all-time record and represents an increase of 20.2 percent from the process they were fetching in November 2020, which was $199,700.
However, as the Las Vegas real estate market ventures into 2022, experts are anticipating home and condo prices to continue to increase, but at slower levels than they have previously, due in-part to rising interest rates on mortgages.
If median home prices continue to increase by double-digits as they have over the past year, experts say that it will be the first time the region has seen double-digit price growth three years running in over a decade.
Meanwhile, Southern Nevada's inventory of available homes for sale continues to be smaller than preferred given the intense demand – with only a one-month supply being available which is considered far from ideal – and homes continue to sell at a far greater pace than they have in recent years.
At the end of November 2021, it was reported that 2,805 single-family homes were listed for sale without an offer, which is 25.3 percent lower than in November 2020.
By the end of November, a total of 4,135 existing local homes, condos and townhomes had been sold in Southern Nevada, with those numbers representing an increase in sales of 7.8 percent for homes and 18.7 percent for condos and townhomes over November 2020.
Shelter Realty is a Real Estate and Property Management Company specializing in the areas of Henderson, Las Vegas and North Las Vegas, NV. Feel free to give us a call at 702.376.7379 so we can answer any questions you may have.