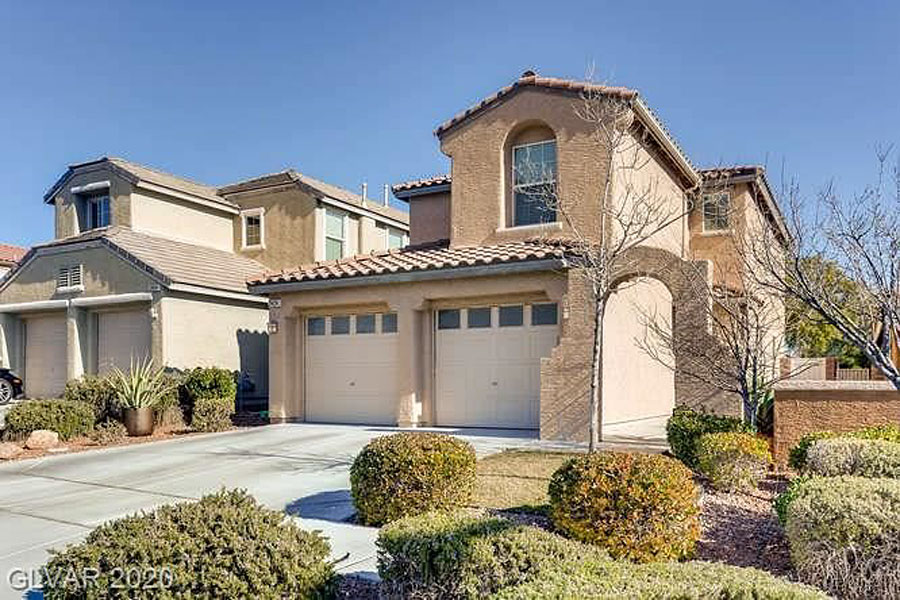 Las Vegas Home Prices Set All-Time Records, But Still Below Pre-Recession Value Levels Due to Inflation
LAS VEGAS, NV – As the months go by and the economy continues to improve emerging – ever-so-slowly – away from the COVID-19 pandemic, records continue to be broken on a regular basis in Las Vegas' housing market. But according to experts, while home prices are the highest they've ever been in Southern Nevada, there's at least one way that home values are still underneath their pre-recession levels.
According to local media reports, signs that the Vegas housing market is on fire can be plainly seen in the numbers, with buyers for homes in Spring Valley and Summerlin last week paying a whopping $22,000 and $75,000 over their respective asking prices. And if you don't think that's a sign of intense competition, let's not forget about the Henderson home that recently sold for approximately $160,000 more than its owner had paid for it just a few short years ago.  
But while real estate records are falling by the wayside with increasing regularity as of late in Las Vegas, one way experts note values remain in question is that they are still shy of the levels achieved prior to the burst of the housing bubble in the mid-2000's, and that's due to inflation.
In July 2021, the median sales price of previously owned single-family homes in Vegas was an all-time high of $405,000, representing a 22.7 percent jump from the same period of time in 2020. But the previous peak of median house prices in the region was in the middle of 2006, when they reached $315,000… which, in 2021 dollars, would come to $423,834.
Experts say that factor alone illustrates a great many things about Las Vegas real estate, such as the extreme bloat of the pre-recession marketplace and how circumstances today – despite prices rising again to the point of creating affordability concerns – are far more stable overall, leading to less risk of another hosing bubble pop and subsequent financial disaster.
Many analysts predict that the current boom in Vegas will eventually level off as developers continue to construct new homes and rental properties to satisfy demand, although exactly when that will happen is anyone's guess.
Shelter Realty is a Real Estate and Property Management Company specializing in the areas of Henderson, Las Vegas and North Las Vegas, NV. Feel free to give us a call at 702.376.7379 so we can answer any questions you may have.