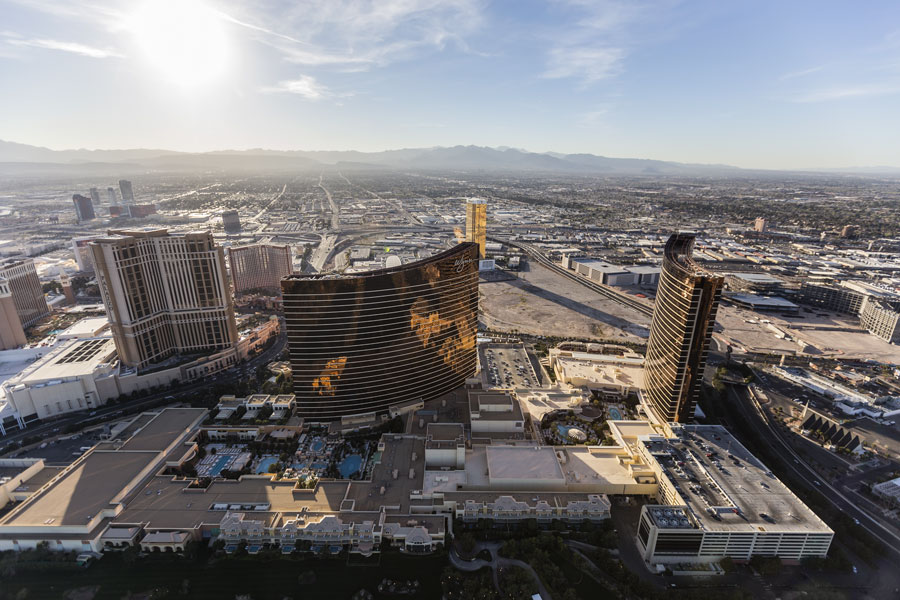 With Las Vegas Finally Starting to Reopen, What Will the Long-Term Effect of COVID-19 Be on the Housing Market?
LAS VEGAS, NV – According to reports, the housing market in Southern Nevada has managed to avoid total collapse amid the financial strain brought upon the region – and, indeed, the entire country – by the conronavirus pandemic. And with Las Vegas beginning the initial stages of reopening its economy, real estate experts are attempting to access the damage, both short-term and long, and how business will continue to be conducted going forward.
The early days of the pandemic did have an impact upon home sales in Las Vegas, which were in the midst of a high point following its recovery from the mid-2000's recession. Homes were still selling, apartments were still being rented, and properties were the subject of intense bidding. However, as rampant unemployment continues to spread – it's currently at a record 28.2 percent – and it's vital tourism industry put on-hold, it's being questioned how long the real estate market can continue to resist the effects of the pandemic, even with Vegas eyeing a full reopening soon.
While still considered a seller's market, the continued unemployment – combined with lenders increasing qualifications for loans – have some experts predicting that Vegas could become a buyer's market in the near-future if things don't improve soon.
Nonetheless, other experts are predicting a timely rebound for the Las Vegas housing market, noting that the market had hit a peak just before the pandemic hit, with the median price for a single-family home reaching $319,000 while in the midst of an overall housing shortage. Even now, sellers are reporting home sales that have multiple offers on them, particularly in Henderson, where demand for housing is such that even the pandemic is not taking all of the wind out of the marketplace.
While inventory may go up slightly, these experts say, the strong demand for homes will remain and will likely create a win-win scenario for both sellers and buyers. For example, a six-month supply of available homes in any given region's market is considered balanced; in April 2020, Las Vegas only has a three-month supply, so there is indeed some wiggle room.
And given how hot the local economy was prior to the pandemic, it is likely that Southern Nevada will bounce back faster than many other regions in the country once things finally get back to normal.
The photo used, in this article, an aerial view of Las Vegas strip casino resort towers in Southern Nevada, is for editorial use only. It is credited to TrekAndShoot and licensed through Shutterstock.com.
Shelter Realty is a Real Estate and Property Management Company specializing in the areas of Henderson, Las Vegas and North Las Vegas, NV. Feel free to give us a call at 702.376.7379 so we can answer any questions you may have.