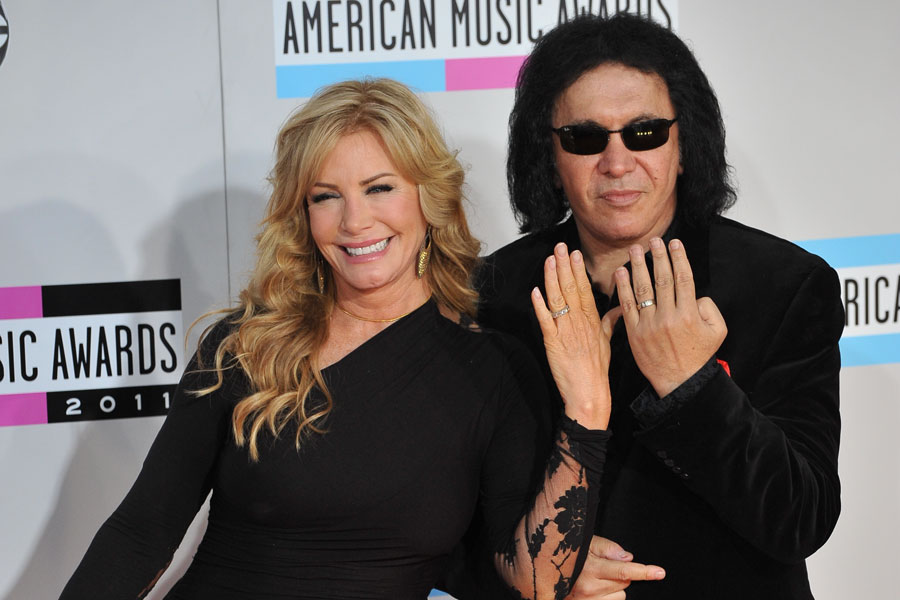 KISS Frontman Gene Simmons Lists Las Vegas Home for $15M Six Months After Purchase
LAS VEGAS, NV – Less than one year after purchasing the property, legendary KISS rock-and-roller Gene Simmons has listed his luxury home overlooking the Las Vegas Strip for $15 million, which is over $4 million than what he originally paid for it back in May of this year.
Simmons had previously purchased the two-story, six-bedroom, 10,871 square-foot residence at 7 Talus Court, in Henderson for $8.2 million, with the 72 year-old rocker – also known on-stage as "The Demon" – also purchasing the adjacent .48-acre parcel of land for $2.6 million, for a total of $10.8 million.
Of course, the fact that Simmons is already selling the property – so closely after having plunked down a significant amount of dough to acquire it to begin with – begs the obvious question of "why?" However, the answer – which Simmons recently gave during an interview with the Wall Street Journal – is actually more mundane than one would have expected.
"They're not fans of 115-degree weather," Simmons said of his wife, model Shannon Tweed, and their two adult children. "How many houses do you need anyway?"
County records show the property has six bedrooms, six full baths, two half-baths, a pool, 3,963 square feet on the first floor, 3,882 on the second floor, a finished basement of 3,026 square feet and basement garage of 2,284 square feet. However, the home has remained largely unused since the purchase.
In a separate interview with the NY Post in March, Simmons noted that he was also parting with his long-time Los Angeles home in favor of a "quieter life" in the form of a 12,000 square-foot mansion in Lake Tahoe, isolated from the public on an extensive four acres of land.
"We are moving out of LA for a number of reasons: one of which are the tour buses. After a certain point, we have had enough of that, even though we appreciate the attention," Simmons said. "I'm done. There are earthquakes, fires and pandemics every year. Even though there is nice sunshine, I'm done."
Simmons also noted that that California has become "inhabitable" due to its insanely-high tax rates.
Editors Note: Photo shown is Simmons and his wife Shannon Tweed arriving at the 2011 American Music Awards at the Nokia Theatre in downtown Los Angeles. File photo: E Jaguar PS, Shutter Stock, licensed.
Shelter Realty is a Real Estate and Property Management Company specializing in the areas of Henderson, Las Vegas and North Las Vegas, NV. Feel free to give us a call at 702.376.7379 so we can answer any questions you may have.