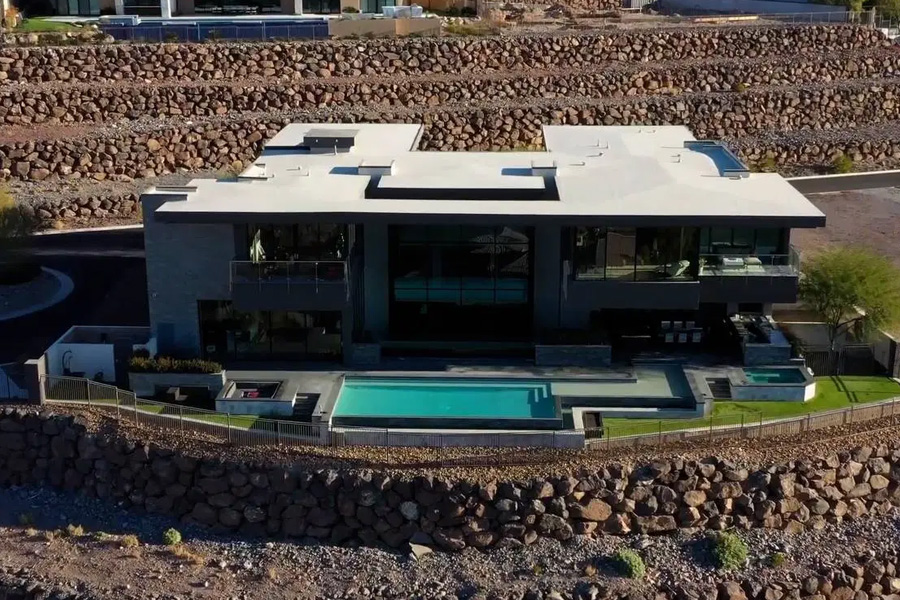 KISS Rocker Gene Simmons Purchases Henderson Home, Adjacent Land for Nearly $11 Million
LAS VEGAS, NV – According to recent reports, KISS rock star Gene Simmons has splashed out for a lavish home in the Las Vegas Henderson hills master-planned community of Ascaya – in addition to a large plot of land next to it for privacy and potential future expansion – land he purchased for a whopping tune of $10.8 million.
The home – a two-story, six-bedroom residence that covers an impressive 10,871 square feet – was sold to Simmons for $8.2 million, with the rocker – also known as "The Demon" – also purchasing the adjacent .48-acre parcel of land for $2.6 million, which had been bought by the previous owners for a comparatively meager sum of $700,000, reports say.
Simmons, who had indicated through media contact a reluctance to comment on his purchases at this time, had previously been looking at properties in The Ridges in Summerlin and MacDonald Highlands in Henderson, according to records.
The property had been described at a "distinctively modern estate in Ascaya offers a unique opportunity to live in a piece of art that has no equal in the Las Vegas Valley."
According to Multiple Listing Service (MLS), the home has more than 11,000 square feet of living space and "residence blends indoor and outdoor appeal into a seamless whole that is not only exciting, but masterfully executed. Enter the home via a floating pathway over a sculptural koi pond. Highlighted by glass walls and soaring geometrical spaces, the transitions between indoor and outdoor space are blurred by disappearing glass walls throughout."
In addition, county records show the property has six bedrooms, six full baths, two half-baths, a pool, 3,963 square feet on the first floor, 3,882 on the second floor, a finished basement of 3,026 square feet and basement garage of 2,284 square feet.
Shelter Realty is a Real Estate and Property Management Company specializing in the areas of Henderson, Las Vegas and North Las Vegas, NV. Feel free to give us a call at 702.376.7379 so we can answer any questions you may have.