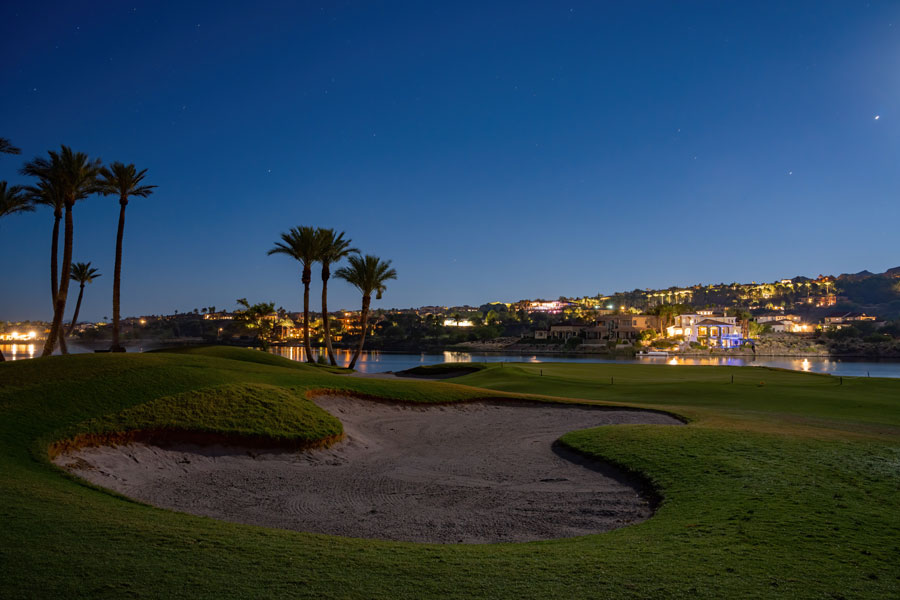 Wealthy Buyer Breaks Records with $36 Million Purchase of Vacant Land in Vegas' Summit Club
LAS VEGAS, NV – The recent sale of a vacant plot of land in The Summit Club – a private community nestled between Red Rock National Conservation and the Las Vegas Strip – has raised eyebrows and broken records, as a wealthy buyer from California paid a whopping $36 million for four separate parcels upon which they reportedly plan to construct a lavish estate.
The purchase overshadows even the impressive $25 million sale of a new home in MacDonald Highlands in Henderson this past June by billionaire Loan Depot founder Anthony Hsieh.
The Summit Club purchase, which closed June 15, was traced back to a buyer listed as Sunlight LLC, whose address is registered in both Nevada and California as that of a tax firm in Palo Alto. The individual buyer, if there was one, was not listed by name.
Of the four parcels of Summit Club land sold to the buyer, three of them were purchased from the Discovery Land Company, A company that originally developed the 555-acre Summit Club, as well as the Howard Hughes Corporation, the developer of Summerlin. The three parcels combined features a total of 3.7 acres of land worth $32.25 million, Clark County property records state.
The fourth and final parcel of land purchased in the deal was sold by KAHO 21 LLC, as per Clark County property records, and came in at 0.77 acres and cost $3.75 million.
The Summit Club would not comment on the record-breaking purchase to local Las Vegas media, but a real estate expert noted that it's practically unheard of for a buyer – most likely a billionaire – to pay such an incredible amount of money for parcels of land that they intended to build a home upon.
The sale caps off an impressive June for the Las Vegas luxury real estate market; according to experts, the highest amount paid in the last 30 years for home and land was $17.5 million, but last month alone Vegas has now seen sales of $25 million for a home and $36 million for land. What will the future bring?
Shelter Realty is a Real Estate and Property Management Company specializing in the areas of Henderson, Las Vegas and North Las Vegas, NV. Feel free to give us a call at 702.376.7379 so we can answer any questions you may have.