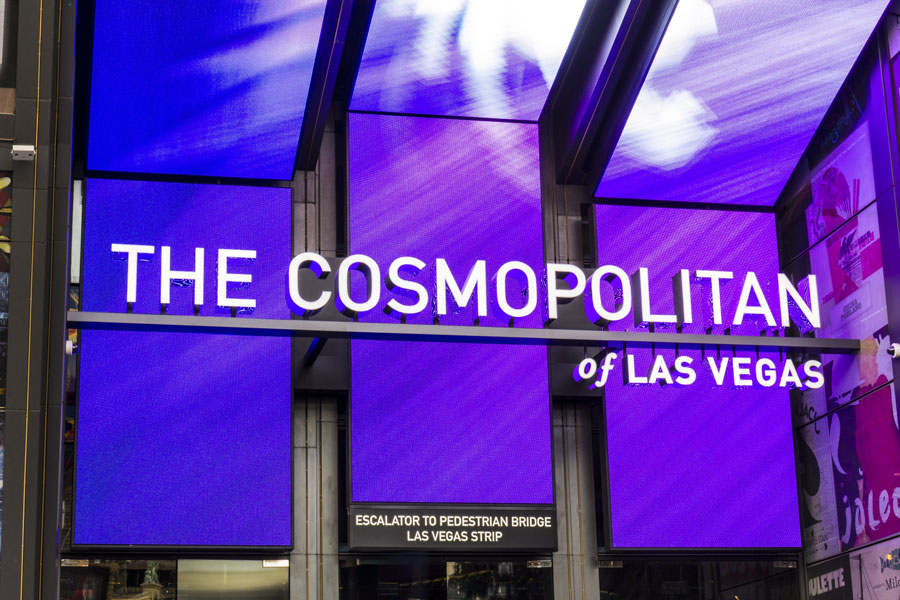 Blackstone Enters Agreement to Sell The Cosmopolitan Hotel and Casino of Las Vegas for $5.65 Billion
LAS VEGAS, NV – New York-based private equity firm Blackstone has entered into an agreement with MGM Resorts International to sell operations of The Cosmopolitan, the Las Vegas-based luxury casino and hotel on the Las Vegas Strip, for $1.625 billion. In addition, the hotel and casino's real estate assets are being purchased by the Cherng Family Trust – which was set up by the owners of the fast-food chain Panda Express – for over $4 billion.
The total sale, valued at $5.65 billion, was announced on Monday; MGM Resorts International will run the daily operations of the venue for the next 30 years, with three options to renew their lease once it expires for an additional 10 years each time. MGM will pay the Cherng Family Trust a yearly rent of $200 million, with a yearly increase of two percent for the first 15 years of their lease.
Two years ago, Blackstone had attempted to sell the Cosmopolitan for a $4 billion asking price, but found no takers. They put the resort back on the market again this month, now seeking at least $5 billion, and this time it didn't take long for a buyer to snag the iconic establishment.
The Cosmopolitan opened its doors for business in 2010; it was later sold by owner Deutsche Bank AG to Blackstone in 2014 for $1.73 billion, who then put $500 million into renovating the resort, which features 3,027 rooms, a 110,000 square-foot casino, 300,000 square-feet of retail and restaurant space, a spa and fitness facility, a 3,200-seat theater, and 150,000 square-feet of meeting and convention space.
The transaction is expected to close in early 2022, at which time MGM Resorts International will assume the operations of the resort going forward.
Shelter Realty is a Real Estate and Property Management Company specializing in the areas of Henderson, Las Vegas and North Las Vegas, NV. Feel free to give us a call at 702.376.7379 so we can answer any questions you may have.