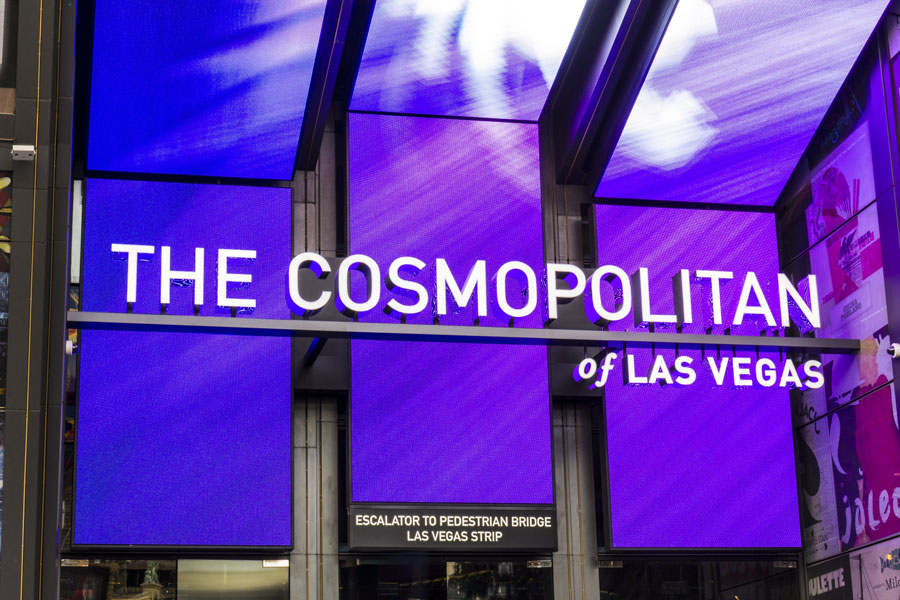 Investment Management Company, Blackstone Group, Looking to Sell Las Vegas Cosmopolitan for at Least $5 Billion
LAS VEGAS, NV – The Blackstone Group, an investment management company based in New York City, is reportedly going to be putting the Cosmopolitan resort of Las Vegas up for sale, and their hefty asking price is said to be at least $5 billion, if not more.
Two years ago, Blackstone had attempted to sell the Cosmopolitan for a $4 billion asking price, but at the time found no takers, yet as time went by and the COVID-19 pandemic took hold of the country, prices of casinos have nonetheless continued to rise as investment firms have often bought them and then split the costs with management firms they bring in to run things.
Some real estate experts have speculated that a potential taker for Blackstone's offer may be Apollo Global Management Inc., which has been purchasing casinos globally; MGM Resorts International is also being talked about as a possible partner and property manager, although there have been no official statements from either organization confirming this.
The Cosmopolitan, which encountered financial difficulty during its $3.9 billion construction phase due to the mid-2000's recession, finally opened its doors for business in 2010; it was later sold by owner Deutsche Bank AG who would then sell the resort for $1.73 billion to Blackstone in 2014.
The Cosmopolitan is located just south of the Bellagio on the west side of Las Vegas Boulevard, between CityCenter and the Blackstone-owned Bellagio casino. The resort consists of two high-rise towers – the Boulevard Tower and the Chelsea Tower – and features 3,027 rooms, a 110,000 square-foot casino, 300,000 square-feet of retail and restaurant space, a spa and fitness facility, a 3,200-seat theater, and 150,000 square-feet of meeting and convention space.
Shelter Realty is a Real Estate and Property Management Company specializing in the areas of Henderson, Las Vegas and North Las Vegas, NV. Feel free to give us a call at 702.376.7379 so we can answer any questions you may have.