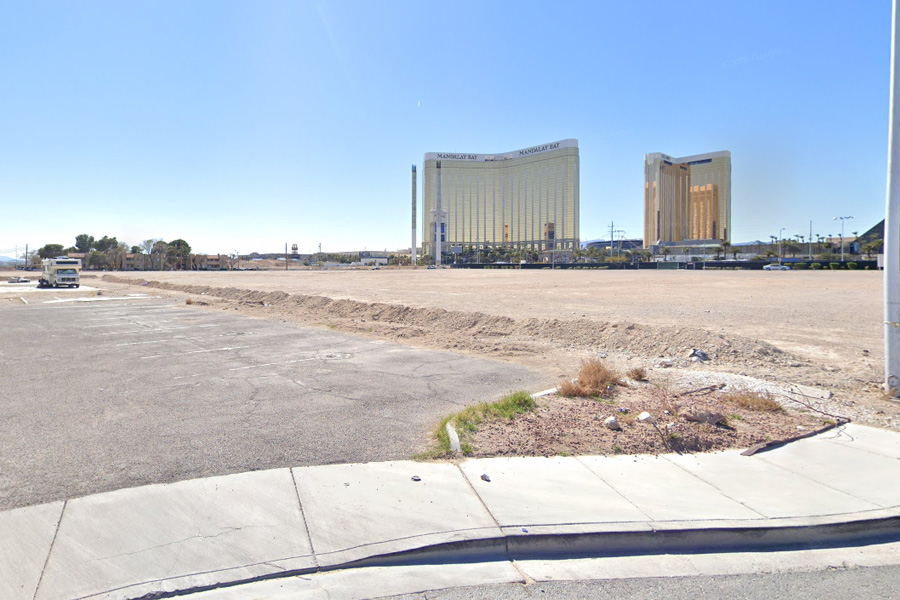 Vacant Lot off Las Vegas Strip Purchased for $12M by North Dakota Native American Tribe
LAS VEGAS, NV – A Native American tribe in North Dakota, flush with cash – $1.7 billion in tax revenues, to be exact – from lucrative oil-drilling operations they have carried out on their land for the past 15 years, have used some of those profits to purchase a multi-million dollar vacant lot adjacent to the famed Las Vegas Strip in Nevada, reports say.
However, what the tribe plans to do with their investment acquisition remains a mystery for the moment.
The Mandan, Hidatsa and Arikara Nation – known collectively as the Three Affiliated Tribes – had discovered a bankruptcy auction in Southern Nevada that had divided a large, vacant plot of land just off of Vegas' famed central casino-lined corridor, and purchased an 8.7-acre plot of land for $12 million; according to tribal Chairman Mark Fox, the land could be used for a variety of different purposes, including building a casino or a parking lot.
"We saw it as an opportunity to get land — prime real estate land — in Las Vegas for a good price, and that's essentially why we went there," he said.
The 95 E. Ali Baba Lane property is situated just off the south end of the Vegas strip near the 43-story Mandalay Bay casino and about one mile from Allegiant Stadium, home to the Las Vegas Raiders NFL team.
Originally, the property purchased by the Three Affiliated Tribes was part of a 38.5 acre lot that was divvied up into smaller parcels of land after a developer had failed to get a Ferris wheel venture going and declared bankruptcy. The lot was completely unused, except for a brief stint where obstacle course-based reality television show American Ninja Warrior filmed some episodes there.
"We're still in that phase of trying to develop a concept of development for the acreage. Nothing beyond that right now," Fox said, noting that his tribe is meeting with developers to discuss potential uses for the property.
Shelter Realty is a Real Estate and Property Management Company specializing in the areas of Henderson, Las Vegas and North Las Vegas, NV. Feel free to give us a call at 702.376.7379 so we can answer any questions you may have.