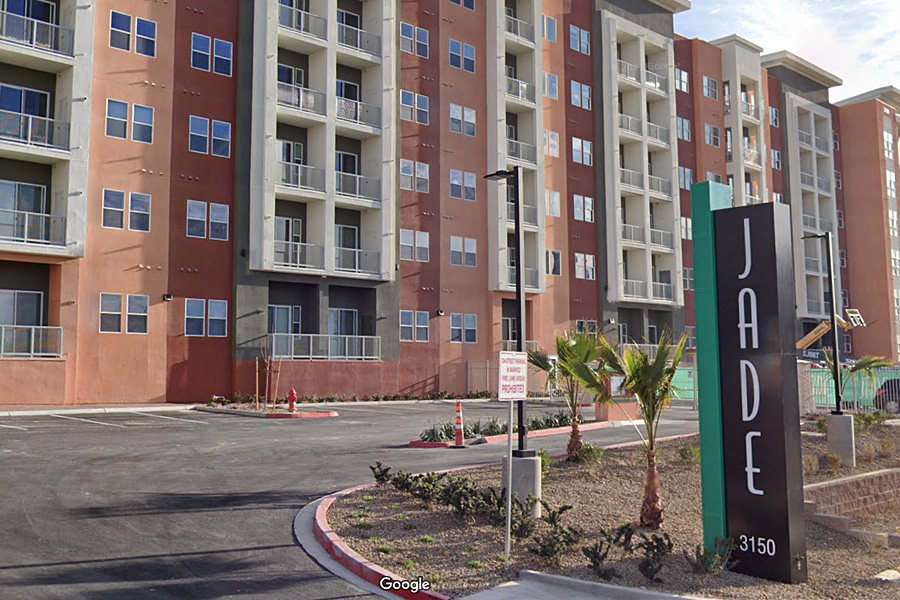 Jade, Las Vegas-Based 287-Unit Luxury Apartment Complex, Sells for Almost $125 Million
LAS VEGAS, NV – Jade, a new 287-unit luxury apartment complex located near the Rio in the Las Vegas Valley, has recently sold for an incredible price, once again highlighting the strong desire that landlords and property management firms are expressing for rental units in Southern Nevada.
Ideal Capital Group, a real estate firm based out of Clovis, California, reported that they have acquired Jade for $124.5 million from developer Jonathan Fore last month; the sale price represents approximately $433,798 per unit, which experts say is much, much higher than average for an apartment complex in the Las Vegas Valley.
Jade, the newly-constructed property, is situated near the famed Las Vegas Strip, and that fact – in addition to a lack of other recent apartment construction nearby and a regular influx of new residents into the city – is why Ideal Capital chose to make the purchase, according to President and CEO Austin Herzog.
"We just believe in Vegas long-term," he said, noting that his firm intends to hold onto the property – their first purchase in the region – for an extended period of time.
Located at 3150 West Twain Avenue near Dean Martin Drive, Jade boasts numerous high-end amenities for tenants, including smart-home panels that are compatible Amazon's "Alexa" digital assistant service, a sky lounge, package "concierge" lockers, electric vehicle charging stations, and more.
2021 saw a whopping 193 Sothern Nevada apartment complex sales being made, far eclipsing the 91 that were sold in 2020 – a much lower number than usual due to the COVID-19 pandemic – or the average of 172 per year for the last five years of the previous decade.
In addition, the average price per luxury apartment unit in 2021 was $215,151, which represents an impressive 38 percent increase over 2020.
Shelter Realty is a Real Estate and Property Management Company specializing in the areas of Henderson, Las Vegas and North Las Vegas, NV. Feel free to give us a call at 702.376.7379 so we can answer any questions you may have.