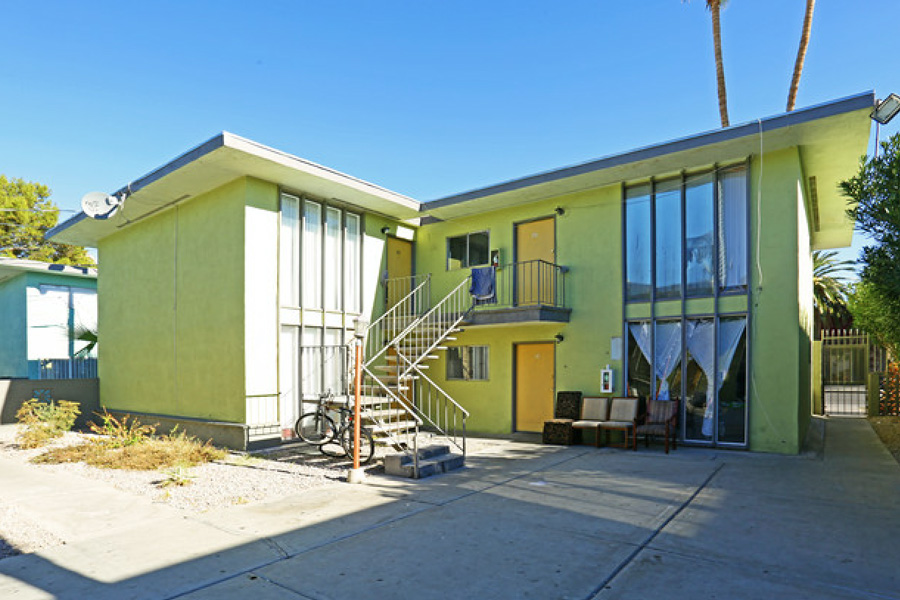 Vintage Apartment Complex in Convention Center District of Las Vegas Sold, Reports Say
LAS VEGAS, NV – According to reports, a vintage apartment complex located in the Convention Center District of Las Vegas has been sold to the Camino Verde Group, a Southern Nevada-based real estate investment, development and asset management company, with this being the fourth such purchase they've made in this area recently.
Kevin Romney, co-founder and managing director of Camino Verde Group, noted that Sherwood Palms – an aging property located at the north end of the Las Vegas Strip – would be an excellent source of housing for the local area workforce once much-needed restoration has taken place.
"Sherwood Palms was a great opportunity to restore this vintage Las Vegas property and provide quality workforce housing for workers on the north end of the Las Vegas Strip," he said. "With the opening of the Convention Center Expansion, Resorts World and Circa, the need for affordable and workforce housing grows. Sherwood Palms fills an important need for that."
Sherwood Palms was originally constructed on 1963, and consists of 24 two-and-three bedroom apartments – with floor plans of up to 1,000 square feet – spread out over two stories, with the property featuring an enclosed outdoor courtyard, a community laundry facility, high-speed internet access, and air-conditioning and heating units.
The Camino Verde Group has extensive renovation plans for Sherwood Palms, according to Romney, including new appliances, countertops floor coverings, and more.
"Many of the properties Camino Verde Group acquires are in dire need of rehabilitation and nearly uninhabitable," he said. "We repair holes in the walls, broken windows and security issues to make them both safe and aesthetically pleasing to tenants. We are committed to providing affordable housing that our hard-working industry workers will appreciate."
Once the renovations are completed, Sherwood Palms – which stands in the middle of public transportation routes – is anticipated to be a significant lodging draw for those working at numerous local high-profile employers, including the Convention Center, Resorts World, The Westgate, the Strat tower, Fremont Street Experience and the Fashion Show Mall.
Shelter Realty is a Real Estate and Property Management Company specializing in the areas of Henderson, Las Vegas and North Las Vegas, NV. Feel free to give us a call at 702.376.7379 so we can answer any questions you may have.