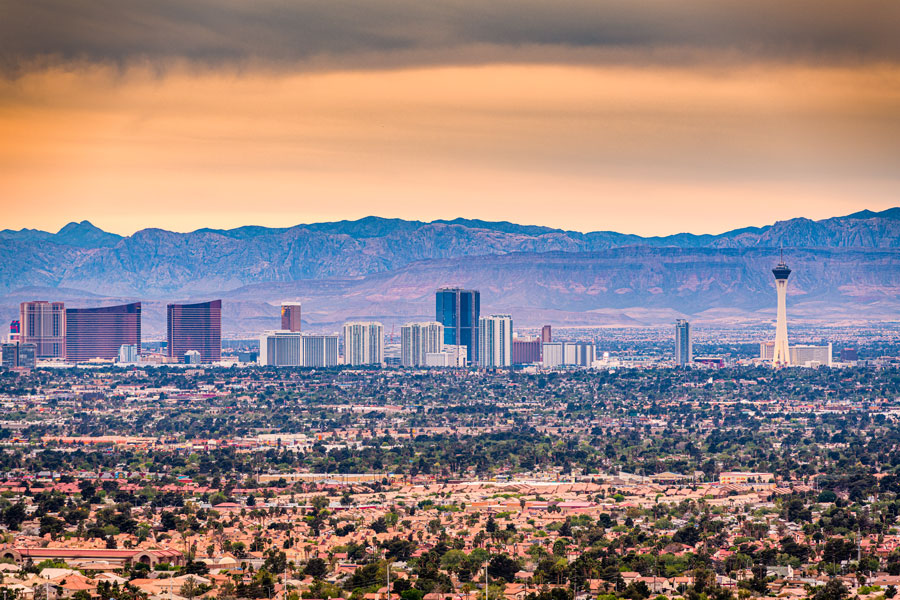 Company With $10B Portfolio Buys Vegas Apartments; Among "Most Fundamentally Sound Multifamily U.S. Markets"
LAS VEGAS, NV – TruAmerica Multifamily, a Los Angeles-based multifamily investment firm that specializes in the acquisition and renovation of large class B apartment properties across the United States, recently announced the acquisition of several rental properties across the country, including a garden-style community in Las Vegas, Nevada.
TruAmerica stated that they have "increased their footprint" in Las Vegas; Tampa, Florida; and Salt Lake City, Utah, with Co-Chief Investment Officer Matthew Ferrari referring to these regions as being "among the most fundamentally sound multifamily markets in the U.S. exhibiting solid wage, population and employment growth."
"Much of this is due in large part to the migration of corporations and families that follow them to these lower-cost-of-living states," he said.
The purchases among these three states, TruAmerica announced, come to a total of $209 million, and account for a combined total of approximately 1,000 apartment homes, with Nevada, Florida, and Utah now representing about 25 percent of TruAmerica's entire real estate portfolio. The company has plans to invest heavily in these properties – especially Nevada, which has experienced skyrocketing growth in its local economy and real estate market as of late – with improvements currently in the works to interiors, exteriors and amenity spaces.
Since its founding in 2013 by real estate investor Robert E. Hart, TruAmerica has acquired and/or manages a portfolio of more than 45,000 apartment units valued at roughly $10 billion, located in California, Washington, Oregon, Colorado, Arizona, Nevada, Utah, Maryland, Florida, Georgia, North Carolina, Massachusetts, Tennessee and Texas.
TruAmerica largely focuses on investing in and renovating older mid-level or "Class B" garden style and midrise apartment communities. In its first years of existence, TruAmerica focused on investments in major metro areas throughout the western U.S., with Las Vegas counting among the earliest cities that the company has put extensive amounts of money into.
Shelter Realty is a Real Estate and Property Management Company specializing in the areas of Henderson, Las Vegas and North Las Vegas, NV. Feel free to give us a call at 702.376.7379 so we can answer any questions you may have.