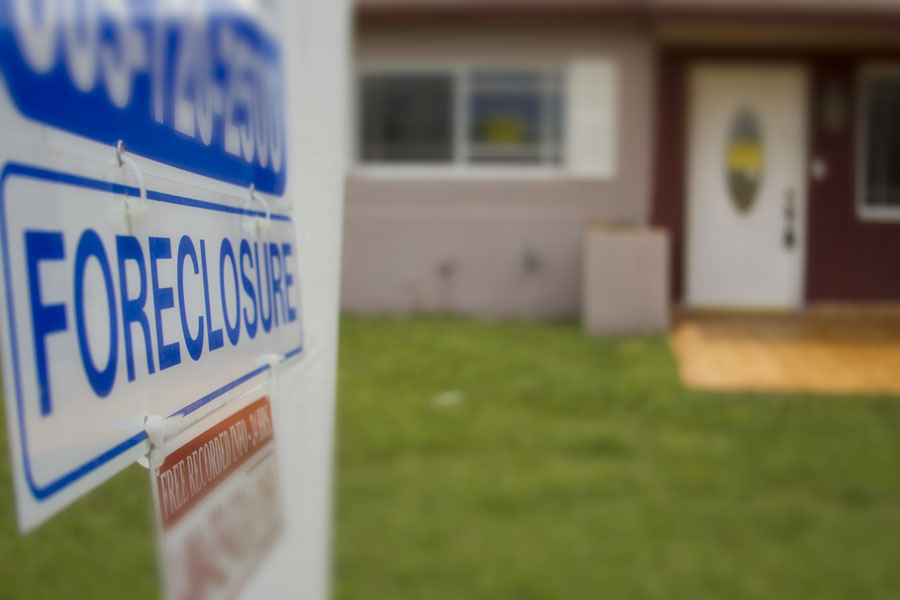 LAS VEGAS, NV – During the mid-2000s recession, numerous families lost their homes to the dreaded malady of foreclosure. And while the housing market has obviously improved significantly since those days, experts are noting that the number of foreclosures nationwide is starting on an upward trajectory once again, with Las Vegas being considered as currently having the highest number of them.
However, it's not time to panic just yet, as the current level of foreclosures aren't even close to approaching those seen during the recession; however, a new report from Attom Data does provide some sobering insight into the current state of the real estate industry, with both Las Vegas and Nevada as a whole placing prominently in it. 
According to Attom Data's real estate market data analysis, approximately one in every 2,200 homes in Nevada is currently in a state of foreclosure, which is currently the highest rate out of any other state in the country.
Las Vegas itself ranks 4th in the country among metropolitan areas with over 200,000 residents, with about one in 1,800 homes in foreclosure; the city also ranks first among metropolitan areas with over one million inhabitants.
However, real estate experts are not sounding the alarm yet, because this is a situation that was anticipated for numerous reasons, the main being that pandemic-era mortgage moratoriums are no longer in effect after a sustained period of time when they were in force following COVID-19 related job losses.
Current issues caused by the economy and inflation are also contributing to families having difficulty meeting their monthly home payments. 
However, experts note that there is indeed a light at the end of the tunnel, as the Federal Reserve appears to be almost done with the rate hikes they've been imposing in order to curb inflation and avoid a potential recession. With that being the case, it is most likely that mortgage rates will start to decrease back to more affordable levels, which should prove to be a large boon to the housing market.
In the meantime, if you are having difficulty making your housing payments, foreclosure may not be your first option; it is recommended that you look into any programs that your local government or municipality may offer to assist you. 
Shelter Realty is a Real Estate and Property Management Company specializing in the areas of Henderson, Las Vegas and North Las Vegas, NV. Feel free to give us a call at 702.376.7379 so we can answer any questions you may have.