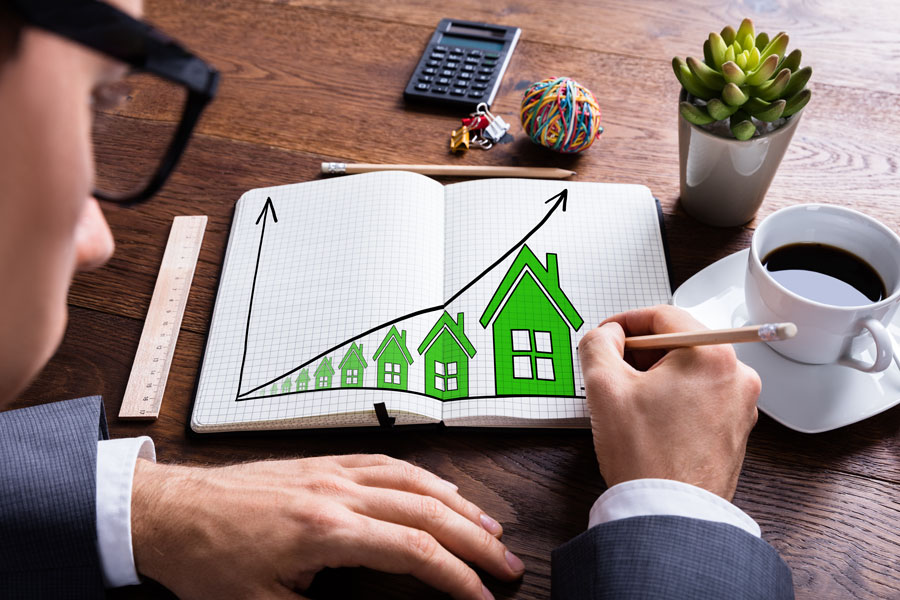 Despite Continued Pandemic Woes, August Home Prices in Las Vegas Set Yet Another Record
LAS VEGAS, NV – Despite the ongoing difficulties posed by the COVID-19 pandemic, Las Vegas home prices set yet another record this August, reaching new heights for local real estate regardless of the hardships other industries have experienced during the same time period.
Reports indicate that the median sales price of single-family homes in the Southern Nevada region was $335,000 by the end of last month, which represents an increase of 1.5 percent from the previous high-water mark set in July, and a year-over-year jump of 9.8 percent from August 2019.
Despite the new high for home prices in Las Vegas, sales activity overall has taken a small dip; this past August; 2,910 homes were purchased by buyers, which is a decrease of 12.5 percent from the prior month and a 8.1 percent drop from August of last year, reports say.
However, the inventory of available homes in Las Vegas has remained tight in August, with 4,639 residences listed without offers, representing a drop of 3.5 percent from the previous month and a whopping 40.3 percent decrease from August 2019.
The ongoing COVID-19 pandemic has caused a great deal of economic stress in Southern Nevada, with the tourism-dependent economy taking a substantial hit as stay-at-home orders helps to contribute to a record-breaking unemployment surge.
However, the need for affordable housing options managed to sustain itself, and that – coupled with evolution within the real estate industry and record-low rates on housing loans – enabled home sales to recuperate more quickly than anticipated, in addition to allowing homes in the region to retain their value as opposed to depreciating.
As Nevada continues to slowly reopen its economy and unemployment continues to drop, it remains to be seen if the pandemic will have any far-reaching consequences upon the Las Vegas housing market, especially with the possibility if a COVID resurgence as the upcoming fall and winter months make its presence felt.
Shelter Realty is a Real Estate and Property Management Company specializing in the areas of Henderson, Las Vegas and North Las Vegas, NV. Feel free to give us a call at 702.376.7379 so we can answer any questions you may have.