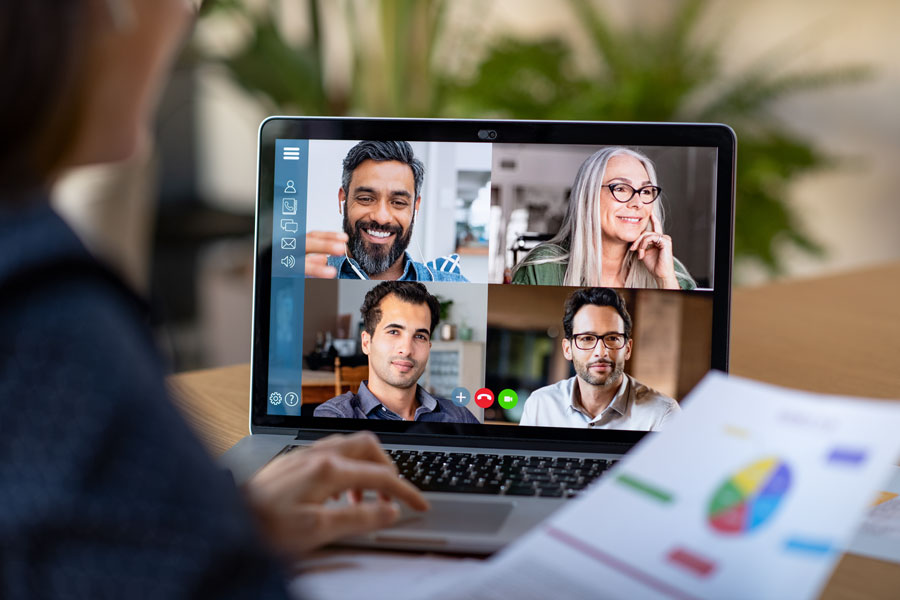 Vegas Turning Out To Be Popular Pick by "COVID Buyers" and Growing Work-At-Home Trend Being New Normal For Some
LAS VEGAS, NV – The Vegas luxury housing market stands to be impacted by the ongoing coronavirus pandemic… but just not in the way that you might initially expect. According to reports, the new work-at-home trend – born at first out of necessity due to governmental "stay at home" orders to help curb the spread of the virus – has morphed over time into an entirely new outlook on work environments in general.
With many companies realizing that members of their workforce could be just as productive while working from a home office, the idea of remote employment has given rise to the idea of simply living wherever you like in the country, as opposed to be tethered to the specific region your company is headquartered in. Known as "COVID buyers," these people are seeking out their ideal homes in whatever part of the country they want to live in. This development was initially discussed in a report released this June by John Burns Real Estate Consulting, which stated:
"The shift to staying home has given many people the opportunity to work from wherever they want," they said. "State-of-the-art technology will make an even bigger difference now, as people are looking to relocate out of expensive areas. Salt Lake City, Las Vegas, Boise, Portland and Phoenix are all experiencing surges in California buyers, some of whom have been greenlighted to work from home permanently."
As mentioned in the report, when given a choice of anywhere in the country to live and work, Las Vegas is turning out to be one of the more popular areas to do so. And the choice among many newcomers to the region is clearly to go big- in May, 53 homes with a value of $1 million or higher closed, the second-highest total for any month in 2020 thus far. This trend is happening at the right time as well, given the fact that Las Vegas is in the midst of reopening its economy after being on lock-down since March due to the pandemic. Home sales in Vegas are already showing signs of recovery and prices have not only been maintained, but have actually managed to rise slightly, showing that the market has retained its value.
Shelter Realty is a Real Estate and Property Management Company specializing in the areas of Henderson, Las Vegas and North Las Vegas, NV. Feel free to give us a call at 702.376.7379 so we can answer any questions you may have.