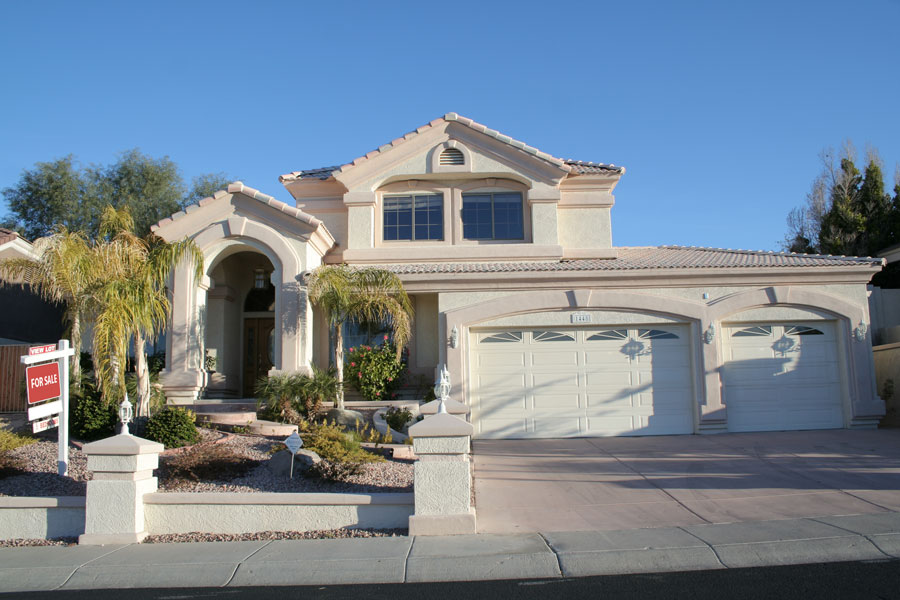 As Mortgage Rates Continue to Increase, Home Prices in Las Vegas Start to Drop
LAS VAGAS, NV – With mortgage rates going over 6 percent for the first time in 14 years – with the last instance of this occurring during the Great Recession of 2008 – prices of many homes on sale in the Las Vegas real estate market have begun to lower in response, experts say.
The situation is causing some degree of confusion among prospective Vegas-area homebuyers, as many are unsure of what to do; should they wait to make a purchase until mortgage interest rates go down, or would they end up doing themselves more harm than good if that gamble fails to pay off?
However, experts are saying that those who are interested in buying a house should act now and lock in an interest rate, since the fact that home prices are dropping should serve to offset the amount that your monthly payment would be going up. For example, if a homebuyer were to wait and interest rates go up another half-percent, they would find themselves with a much higher monthly payment than if they had purchased a home that cost as much as $10,000 to $20,000 more.
Those in the know are also noting that higher mortgage interest rates may actually cause a reduction in the amount of homes available on the market, as there are not only fewer buyers, but also fewer sellers, with more people taking a "wait and see" approach to listing their homes until circumstances improve.
But real estate experts are saying they anticipate the issue to have less of an impact in Southern Nevada than it will have elsewhere in the nation, given the region's strong job growth over the course of the last year, as well as the resurgence of the hospitality industry following the COVID-19 pandemic. The area's low taxes and relatively affordable housing when compared to many other parts of the country are also still serving to drive interest in moving to Las Vegas.
Those factors, along with belief by some that mortgage rates may come down sooner rather than later, will ensure that Las Vegas will remain a competitive and attractive housing market for years to come.
Shelter Realty is a Real Estate and Property Management Company specializing in the areas of Henderson, Las Vegas and North Las Vegas, NV. Feel free to give us a call at 702.376.7379 so we can answer any questions you may have.