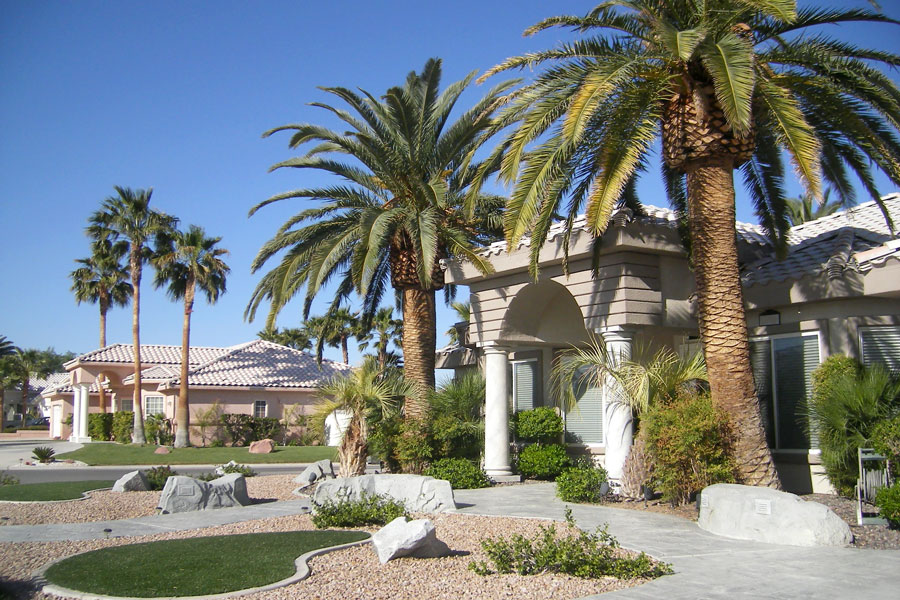 Prices of Homes in Las Vegas Continue Decline for Third Consecutive Month
LAS VEGAS, NV – The housing market in Las Vegas, once completely on-fire and breaking records left and right, has now just experienced yet another month of cooling as prices of homes have continued to drop for the third month in a row.
In August, the median sales price of previously owned single-family homes – which makes up the majority of the market in Southern Nevada – was down 3.2 percent to $450,000, which represents a $15,000 drop from the previous month.
However, all is not grim; despite the drop, home prices are still 11.1 percent higher year-over-year, but the decrease is still raising eyebrows due to the fact that – prior to three months ago – prices consistently increased month-to-month for over two years.
In addition, sales overall in the Las Vegas marketplace have decreased as well amid higher mortgage interest rates, high home prices, and national inflation hitting a 40-year high. 2,002 single-family homes sold in August in Southern Nevada, which was a drop of 3.1 percent from the month before; also, the end of August saw 7,997 houses were on the market without offers, an increase of 9.1 percent from July.
This isn't a situation that is unique to Las Vegas, as currently homes in the United States are now selling below their asking prices for the first time in 18 months, whereas previously cheap mortgage interest rates during the pandemic had fueled a slew of homes sales and – as a consequence – that demand drove home prices to skyrocket.
But due to a series of rate increases on behalf of the Federal Reserve in an effort to curb inflation, those low-cost mortgages are now becoming a thing of the past; in August, the average rate on a 30-year home loan was 5.22 percent, as opposed to being just 2.84 percent in August 2021.
However, according to Zillow senior economist Nicole Bachaud, despite the drop in home prices and purchases as of late, sales overall are "still up substantially from last year," and, despite not yet being a buyer's market, "it's becoming a better time to buy, with more time to consider options and less chance of being dragged into a bidding war."
Shelter Realty is a Real Estate and Property Management Company specializing in the areas of Henderson, Las Vegas and North Las Vegas, NV. Feel free to give us a call at 702.376.7379 so we can answer any questions you may have.