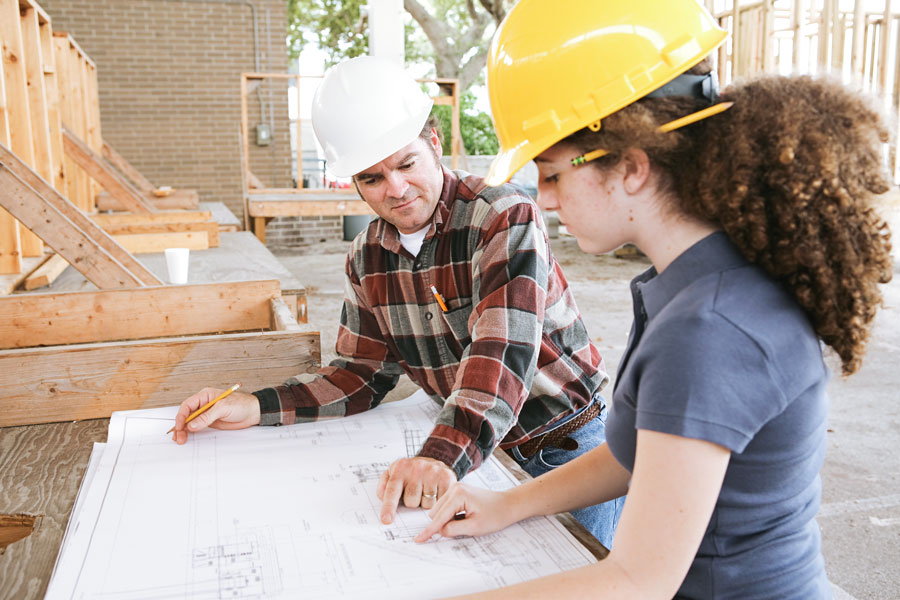 In Order To Meet Housing Demand, Vegas To Debut Charter High School Focused On Construction
LAS VEGAS, NV – In order to assist with the demand for housing options in Las Vegas, a new charter high school is being established that will focus on developing the construction-related skills of its student body, helping to churn out the next generation that will enable Southern Nevada to continue to grow.
A state board voted unanimously on Monday to approve the Southern Nevada Trades High School, which is currently slated to open in East Las Vegas for its first-ever semester in August 2023.
However, as unique as this concept may sound, it's actually not the first institute of learning of its kind to appear in the state; the Washoe County School District is partnering with East Las Vegas to open the new school, based on the success of their own home-grown program. The Reno-based ACE High School, has already managed to turn out a large number of impressively-skilled students who are ready, willing and able to pursue a career in construction.
Due to accolades showered upon their Reno forbearers, Southern Nevada Trades High School will be modeling its curriculum upon ACE High School's, which will also be offering their educational offshoot extensive consultation and guidance.
The reasoning for the creation of an additional construction-focused trade school, according to Southern Nevada Trades High School Chair Brett Willis, is that developers in the state are sorely in need of qualified workers, now more than ever.
"It was identified several years ago that there are just thousands of jobs that we're short. I know every day we're out looking for those employees," Willis said. "We're a school that's opening up that's basically interested in helping kids combine academics with career, technical education. That means there's gonna be hands-on projects."
Southern Nevada Trades High School will accept up to 200 freshmen and sophomores when it opens next year, who will be taught by working professionals in the field with decades of experience.
For more information on 'Building a Brighter Future' with Southern Nevada Trades High School call them at (702) 758- 3512 of visit their website: https://www.snvtradeshighschool.org
Shelter Realty is a Real Estate and Property Management Company specializing in the areas of Henderson, Las Vegas and North Las Vegas, NV. Feel free to give us a call at 702.376.7379 so we can answer any questions you may have.