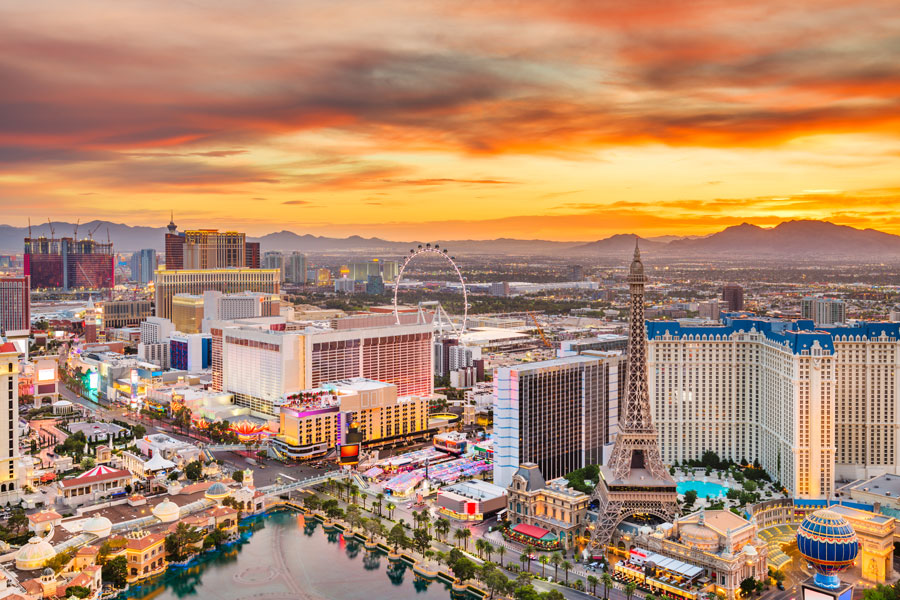 August Home Prices in Vegas Remain Stable, Condo Prices Reach All-Time Record
LAS VEGAS, NV – The prices of homes in Las Vegas during the month of August remained stable but in contrast, the prices condominiums and townhomes fetched during that span of time reached an all-time record high according to new report released by Las Vegas Realtors on Wednesday.
The median price for an existing single-family home sold in Las Vegas in August was $447,435, which is only a very slight decrease from the $450,000 that represented the median price in July; year-over-year, August's prices were down only 0.6 percent, showing that the real estate market in Southern Nevada has achieved a degree of stability after several years of ever-climbing prices.
However, the market for condos and townhomes showed no such restraint in August, with the medium price hitting an all-time high of $287,000; this represents an 8.3 percent increase year-over-year and bests the previous record set in May 2022, when that price was $285,000.
Inventory in the housing market and several spikes in home mortgage rates are still leaving a lasting effect upon the market, according to Las Vegas Realtors President Lee Barrett.
Homes prices haven't changed much lately. As for the record price for condos and townhomes, I attribute that to the demand for lower-priced housing options exceeding our supply," he said. "Mortgage rates are obviously a factor. But as we've been saying all year, the biggest challenge we face in the local housing market is a very tight housing supply."
There were 3,881 single family homes listed for sale without any offers at the end of August, which is a decrease of 50 percent year-over-year; Condos and townhomes saw similar numbers, with 978 units listed for sale without offers, a decrease of 46 percent from the same period of time one year prior.
2,649 existing homes, townhomes, and condos were sold last month, up 0.3 percent for homes and 4.7 percent for condos and townhomes when compared to August 2021.
Shelter Realty is a Real Estate and Property Management Company specializing in the areas of Henderson, Las Vegas and North Las Vegas, NV. Feel free to give us a call at 702.376.7379 so we can answer any questions you may have.