Choosing a Las Vegas Investment Property
There are many factors involved – from  a Las Vegas Real Estate Investor's prospective – in choosing which single-family home properties would be the most suitable for purchase. Among the most important considerations are what type of purchase arrangement can be negotiated, and who the seller may be, private owner, or bank, urgency to sell, etc.
Among the criteria to be considered in evaluating the property's cost of purchase and after-purchase expenditures versus ultimate profit potential are the following:
Property poorly maintained:  needs painting inside and out, possible plumbing/electrical problems, possible structural defects, roofing repairs, weed-strewn, neglected front/back yards, swimming pool poorly maintained, possible cracks and deterioration, termite infestation.
Certainly, a property with ALL of the above problems would be a good candidate for demolition, but a structurally sound property with certain of these problems would be worth evaluating for purchase if all other factors, price, financing, etc. make sense. The Las Vegas Property is worth considering – particularly if the problems are primarily cosmetic; needing paint, and/or neglected front/back yards.
Beware of any investment in declining neighborhoods, unless there is some indication of a future upswing in the area.
Unfavorable  neighborhood: Abandoned homes, too close to industrial, commercially zoned areas . Poor commuter accessibility. Possible high-crime area.
These are the homes in Las Vegas that are probably the most sought after by real estate investors who primarily focus on single-family homes, since they most often offer the most promising profit potential.
Minor fixer-upper:  Basically well maintained as far as structure, plumbing, heating/cooling and electrical systems are concerned. May need painting, possible carpet replacement, window treatments, some landscaping improvements, and basically requiring only moderate expenditures to get the property into rentable or saleable condition.
Neighborhood: Working class. Older, established neighborhood. Well maintained, easy access to schools, shopping and public transportation. Low crime.
These homes can be particularly profitable if they are a bit more run-down than the surrounding homes in the area, since the investor has a good opportunity to acquire the property at lower than market value.
Newer home or older home with recent upgrades: These homes are often located in favorable, more up-scale neighborhoods, with well maintained grounds.
In most cases these homes would sell at or close to market value. However, the cash flow advantages of a property in immediate move-in rent or sale condition, with little or no investment improvement outlay is an important consideration.
It's also important to remember that In any deal, seller motivation, whether the seller is a bank, private investor, or home-owner, and understanding that motivation is the primary factor in being able to negotiate the most favorable of purchase terms.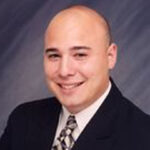 Tony Sena is broker/owner of Shelter Realty in Las Vegas Nevada. For more than a decade Tony and his partners have provided residential real estate and property management services to sellers, buyers, investors, and property owners in the Las Vegas Valley. A Las Vegas native and former police officer for the City of Henderson, Tony brings to the table a unique local perspective that continues to serve his clients well.