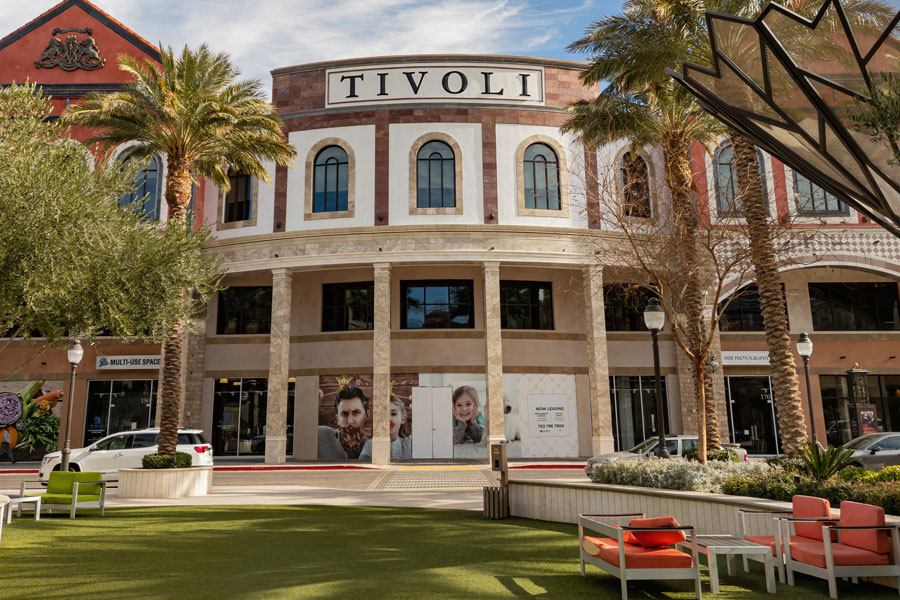 Las Vegas' Tivoli Village Under New Ownership, Set to Receive New Apartment Complex
LAS VEGAS, NV – Tivoli Village, a mixed-use development center consisting of retail and office space and located on over 28 acres in Las Vegas next to the Summerlin community, has announced that it is now under new ownership and will be getting some new additions to the facility, including a new apartment complex.
Tivoli Village was bought by real estate firm 3D Investments for $216 million from its landlord, IDB Group USA Investments; on the day that the sale was announced, Clark County records show 3D Investments then turned around and sold eight acres of the property to The Calida Group – a Las Vegas apartment developer – for $27 million.
The Calida Group has plans to construct a new apartment complex adjacent to Tivoli Village that will take the form of a five-story, 300-unit building, with the groundbreaking expected to take place in early 2023. This will compliment an existing apartment building on the property, Elysian at Tivoli, which is a 359-unit complex that opened in May 2021.
Aside from the eventual addition of the new apartment complex, 3D Investments noted that those who frequent the open-air, Mediterranean-themed Tivoli Village – which features 370,000 square-feet of retail and restaurants and 300,000 square-feet of office space – will most likely see no other major changes to the center itself.
However, the group has also announced plans to eventually develop the property's northern edge in an effort to draw more tenants and customers to the center, but the exact plans for that project have not yet been finalized, according to 3D Investments.
Tivoli Village was originally announced in May 2005 and at the time was dubbed "The Village at Queensridge" before switching over to its current name. Due to poor economic conditions, the decision was made to develop the property in phases, with the first phase opening in 2011.
Shelter Realty is a Real Estate and Property Management Company specializing in the areas of Henderson, Las Vegas and North Las Vegas, NV. Feel free to give us a call at 702.376.7379 so we can answer any questions you may have.