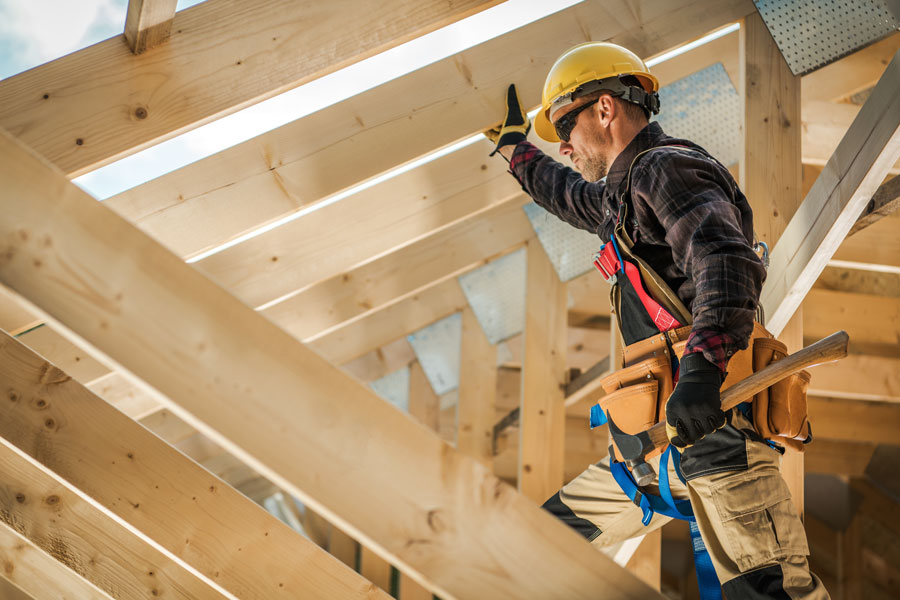 Advisory: Using a Handyman Instead of a Licensed Contractor Can Seriously Cost Nevada Landlords 
LAS VEGAS, NV – Being a landlord of a rental property typically comes with many responsibilities, and one of the major ones is dealing with regular upkeep, maintenance, and repairs that will inevitably be required as a result of not only normal wear and tear, but tenant negligence, acts of nature, or a variety of other factors. Issues could range from a leaky faucet or broken water pipe all the way up to replacing an HVAC System or even an entire roof.  
But while approaching a maintenance or repair job may seem fairly straightforward to the uninitiated, exactly who a landlord chooses to employ to go about it can have major financial repercussions for them, as well as their management company, if they are not familiar with the laws in their state that mandate licensure requirements based on the size and complexity of the job at hand.
The Nevada State Contractors Board (NSCB) is a quasi-governmental consumer protection and advocacy agency empowered by the state – according to their website – to ensure "the integrity and professionalism of the construction industry in Nevada. The NSCB has the responsibility to promote quality construction by Nevada licensed contractors through a regulatory licensing system designed to protect the health, safety and welfare of the public."
Essentially, the NSCB is tasked with "determining the qualifications of applicants prior to licensing, setting forth conditions for licenses, such as limiting the field and scope of the operations of a licensed contractor, bond requirements and establishing maximum contractual limits." The NSCB is also empowered to create rules and regulations governing the construction industry within the boundaries of the state, and is able to enforce them by levying penalties upon violators, such as fines and other punitive measures.
One particular aspect of NSCB regulations that Nevada landlords should be especially careful to abide by comes to the type of individuals or companies they employ when conducting repairs on their rental properties. While a local handyman who does not meet specific NSCB licensing requirements may be acceptable to conduct minor maintenance or repairs upon a property, any work that goes above the value of $1,000 – and if it requires a specialty license such as electrical, plumbing and heating, refrigeration and air conditioning, roofing and siding, or so on – must be carried out by NSCB-licensed contractors who are considered experts at their respective trades.
Not adhering to this important aspect of Nevada state law (NRS 624) can see a landlord slapped by the NSCB with numerous penalties, including significant fines and more.
Landlords should also beware of repairmen who tout themselves as being a "licensed handyman," as no such thing actually exists within the state of Nevada. While anyone conducting business in the state must possess a business license, this is not the same thing as having a contractor's license granted to qualified individuals or companies by the NSCB. Based on this fact, the scope of services that a handyman is able to provide in the state is curtailed by law, and attempting to circumvent that law for any reason could result in serious consequences.
For one, a landlord could find themselves fined or otherwise penalized by the NSCB, as mentioned earlier in this document. But perhaps even more importantly, work carried out by an unlicensed handyman who does not meet the skill requirements mandated by state law could potentially carry out extremely shoddy repairs that ultimately could result in additional expenditures down the line at best, and potential danger to a landlord's tenants and/or property at worst.
Under Nevada state law (NRS 624.031), there are also numerous aspects of home repair and maintenance that are illegal to be carried out by a handyman, unlicensed contractor, or homeowner who intends to either sell or lease the residence within one year. These illegal acts include work normally performed by a licensed Plumbing, Electrical, or HVAC contractor; any work that requires an official permit to carry out; a job where the combined cost of material and labor are in excess of $1,000; and any work related to safety measures.
Also, according to the NSCB, contracting without a license is considered a crime in the state of Nevada; as per the agency's website, "It is unlawful for any person or combination of persons to engage in the business or act in the capacity of a contractor within the state of Nevada or submit a bid on a job situated within this state without having an active license."
The first offense is a misdemeanor, second offense a gross misdemeanor, and third offense a Class E felony, according to the NSCB.
As you can see, the facts clearly speak for themselves; a properly responsible landlord should always leave major repair work to properly licensed professionals, without fail. Cutting corners with a handyman just to hold onto a few bucks or avoid red tape can cost you way more than you save in the long run.
Shelter Realty is a Real Estate and Property Management Company specializing in the areas of Henderson, Las Vegas and North Las Vegas, NV. Feel free to give us a call at 702.376.7379 so we can answer any questions you may have.