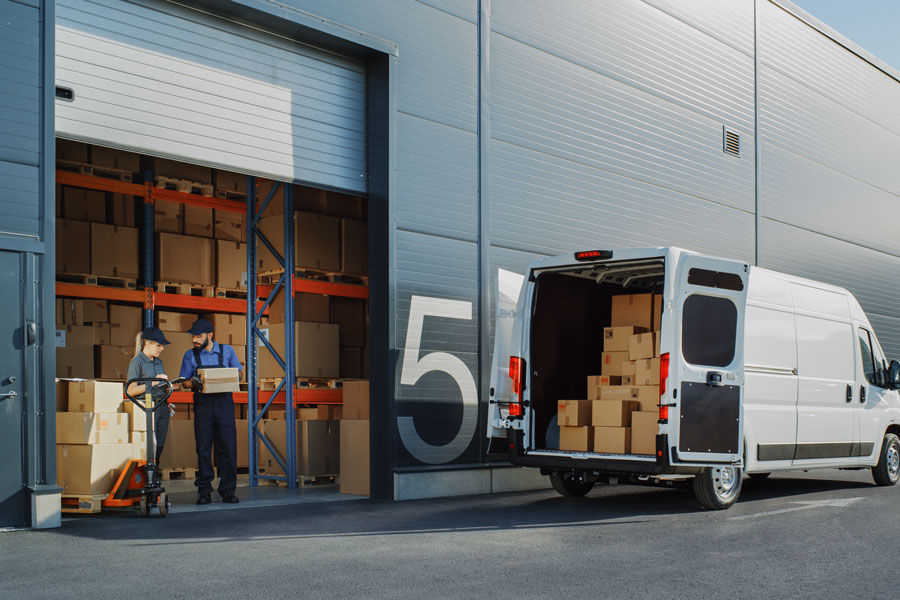 Amid Real Estate Slowdown, Las Vegas Warehouse Market Continues to Surge
LAS VEGAS, NV – While real estate in Las Vegas – along with the entire country – has been facing a recent slowdown amid rampant inflation, high prices, and increasing mortgage rates, one aspect of the market has not only endured, but has actually continued to flourish- Southern Nevada's warehouse market.
In October, newly-built industrial park SunPoint West sold for $143 million to German asset manager DWS Group. What was especially notable about the sale was that before the construction on the facility was even completed in September, it had already been fully-leased by tenants.
SunPoint West represents just one of a series of new warehouses near North Las Vegas Airport that are being snapped up as quickly as they are being built. The faciltiy's developers, SunCap Property Group and Diamond Realty Investments, originally announced plans for the facility in 2021 as a six-building project spanning nearly 40 acres and covering approximately 730,770 square feet.
While demand for industrial real estate in Las Vegas grew quickly in the last few years, it only increased more during the COVID-19 pandemic and hasn't let up since; greatly heightened public reliance on internet-based shopping paved the way for a much larger need for distribution facilities, with Southern Nevada proving to be extremely valuable in that regard.
Currently, industrial vacancies in the region are at record-lows, and rents are correspondingly rising higher and higher, with more and more landlords purchasing buildings and developers announcing new projects, with the main focus being placed on North Las Vegas.
Much like the home-purchasing frenzy in Vegas during the pandemic when buyers were often over-bidding and closing on houses sight-unseen, it's now become fairly common within the last several years for industrial facilities to be fully-leased before construction on them has even been completed, with demand currently outstripping supply.
Essentially – despite the overall hurdles facing the real estate market currently – developers in Las Vegas seemingly can't build industrial and warehouse space fast enough.
Shelter Realty is a Real Estate and Property Management Company specializing in the areas of Henderson, Las Vegas and North Las Vegas, NV. Feel free to give us a call at 702.376.7379 so we can answer any questions you may have.