12 Steps To Getting Your Las Vegas Rental Property "Rent Ready"
Our new Las Vegas landlord property management clients are generally overwhelmed at the amount of effort and detail that goes into preparing a rental property for new tenants.
Simply cleaning up a property so that is shows well at listing appointments is only part of process.
However, turning a rental into a home that a tenant can live in requires a lot of extra steps that most new landlords haven't considered.
While most seasoned real estate investors may have perfected their own "Rent Ready" systems, the following 12 steps are the basics that all landlords should pay attention to:
1. Locks Re-Keyed –
The front door and garage entry are two obvious locks to change.
However, you'd be amazed at how many landlord forget all of the other locks that are tied to a property, such as – mailboxes, side gate, garage door openers re-programmed, house alarm code changed, outdoor sheds…
It's also a good idea to make sure you have a complete inventory of any HOA gate remotes and keys, community pool or fitness center, as well as any special gate codes.
2. Professional Carpet Cleaning –
We recommend the type of carpet cleaning that doesn't leave any residue. So, a full steam cleaning and "shampoo" would be better than a chemical / solution overlay.
Las Vegas carpet cleaning costs can range from $99 – $400 for a 1500 – 2800 SQ FT property.
3. Landscaping –
Cut the grass, trim the bushes, prune the trees, pull all of the weeds, fix the broken sprinkler heads, replace dead or dying shrubbery, add a few new flowering plants if the season is right and spray the dirt out of the cracks in the sidewalks and patio.
Rent Ready landscaping also involves removing any pots, yard furniture or decorative garden gnomes.
4. Changing The Air Filters –
In addition to changing the air filters, cleaning the vents and surrounding ceiling area goes a long way to impress a potential tenant.
I'm not talking about a full air duct cleaning, which wouldn't be a bad idea, I'm simply referring to the visible area where the dust and dirt builds up.
And, if you have the reusable air filters that have to be manually cleaned every month, take them home with you and trade them out for a fresh new disposable option.
5. Professional Rent Ready Cleaning –
Even if you or your past tenants happen to be extremely clean, a professional crew will probably still be necessary in order to give your rental property that industrial strength detail that your new tenants will expect.
The rent ready cleaning companies that we work with in Las Vegas literally go over every square inch of the property cleaning drawers, cabinets, baseboards, blinds, door arches, lite switch covers, the scuff marks at the bottoms of doors, and the insides of your fridge, washer and dryer.
6. Let There Be Light –
It isn't necessary to change out all of the light bulbs, but you could change a few to a different wattage or replace with an energy saving alternative to conserve power.
Also, simply replacing bulbs may not be enough if the light covers of outside lamps or inside ceiling fans are so dirty that they only produce a dim glow.
7. Ceiling Fans –
Major dust collectors that definitely require special attention, especially if they have been installed in a property for a few years.
8. Outside Cobwebs –
At least clean up the spiderwebs that are hanging over the entryway or covering the front lights on either side of the garage.
9. Window And Sliding Door Tracks –
It only takes a few months with the Las Vegas wind for dust, dirt and dead bugs to build up inside of the window or sliding glass door tracks.
This is an important Rent Ready step that Shelter Realty requires for the rental properties that we're managing.
10. Remove All Personal Items –
This includes lawn furniture, yard tools, couches, cleaning equipment, chemicals…..
The only exception would be a small sample of paint that matches the inside and outside walls. A few pieces of tile are acceptable as well, but that's about it.
If the new tenant happens to see some old items that they wanted, then it would probably be acceptable to include them in the original lease agreement with terms of ownership.
11. Replace Torn Screens –
Torn or bent screens and screen doors need to be replaced. If you have a large house with minor wear and tear on these items, then it's probably a decision you'll have to consult with your property manager about.
12. Pest Spray –
It's better to have the property sprayed a few times, or set up on a regular schedule. Either way, you'll definitely want to hire a professional pest company to give your property a full treatment for all of the common bugs in the Las Vegas Valley.

Based on just these 12 steps alone, getting a Las Vegas rental property ready for new tenants or the initial listing / marketing is a big process.
Please feel free to contact our Las Vegas property management division at Shelter Realty if you have specific questions what services our company and vendors handle for new landlord clients.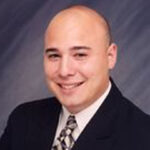 Tony Sena is broker/owner of Shelter Realty in Las Vegas Nevada. For more than a decade Tony and his partners have provided residential real estate and property management services to sellers, buyers, investors, and property owners in the Las Vegas Valley. A Las Vegas native and former police officer for the City of Henderson, Tony brings to the table a unique local perspective that continues to serve his clients well.