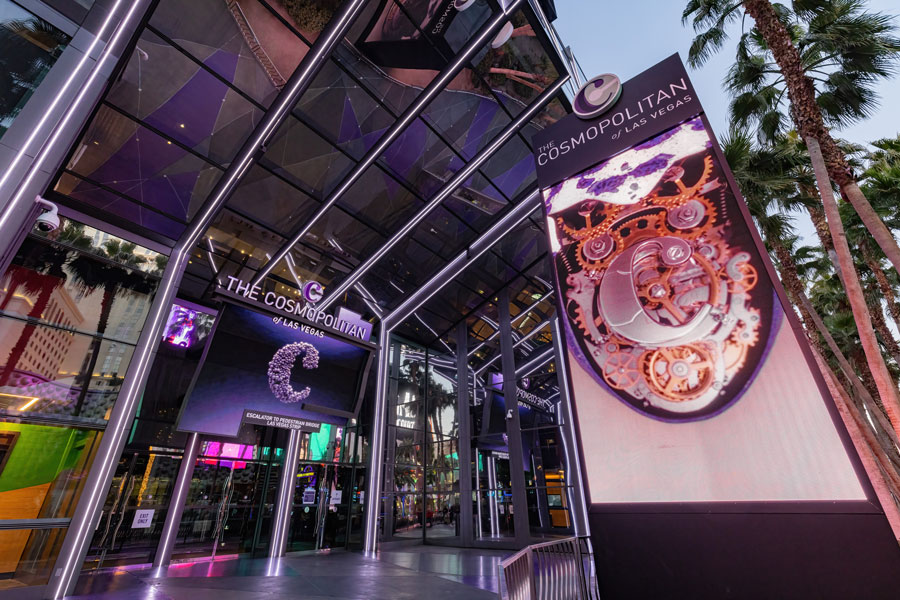 Blackstone's Sale of Las Vegas Cosmopolitan is Company's "Most Profitable" Sale Ever
LAS VEGAS, NV – Blackstone Inc., a private equity firm based in New York City, confirmed in an earnings report released last Thursday that their sale of The Cosmopolitan of Las Vegas for $5.65 billion – originally announced in September 2021 – was their "most profitable single asset sale ever" in terms of the company's real estate dealings.
Blackstone had entered into an agreement with MGM Resorts International in 2021 to sell operations of The Cosmopolitan – located on the Las Vegas Strip – for $1.625 billion. In addition, the hotel and casino's real estate assets were purchased by the Cherng Family Trust, set up by the owners of the fast-food chain Panda Express, for over $4 billion.
As per the deal, MGM Resorts International will run the daily operations of the venue for the next 30 years, with three options to renew their lease once it expires for an additional 10 years each time. MGM will pay the Cherng Family Trust a yearly rent of $200 million, with a yearly increase of two percent for the first 15 years of their lease.
Due to an exemption allowed under a 2007 state law that spares companies from paying tax when property owners transfer real estate to a subsidiary, the Blackstone deal produced no funds in the form of real estate transfer taxes for the city of Las Vegas. This law is essentially a legal loophole that several high-priced resort sales have taken advantage of in recent years, and is an issue that Nevada Governor Steve Sisolak is urging state legislators to address in their next session.
The Cosmopolitan originally opened its doors for business in 2010, and was later sold by owner Deutsche Bank AG to Blackstone in 2014 for $1.73 billion. The firm then put a whopping $500 million into renovating the resort, which features 3,027 rooms, a 110,000 square-foot casino, 300,000 square-feet of retail and restaurant space, a spa and fitness facility, a 3,200-seat theater, and 150,000 square-feet of meeting and convention space.
Shelter Realty is a Real Estate and Property Management Company specializing in the areas of Henderson, Las Vegas and North Las Vegas, NV. Feel free to give us a call at 702.376.7379 so we can answer any questions you may have.