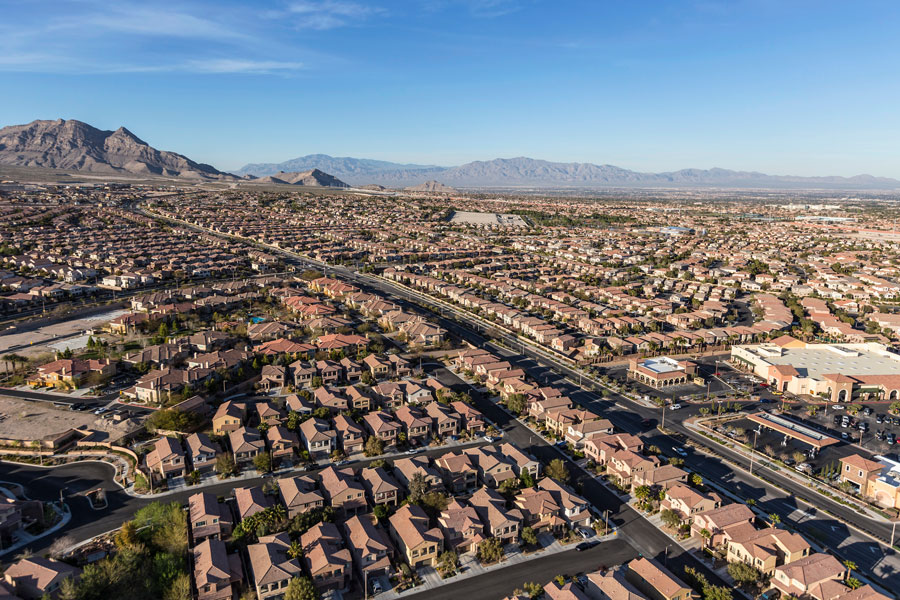 Report Says Californian Transplants to Nevada Mainly Settling in Henderson, Summerlin Communities
LAS VEGAS, NV – The Las Vegas luxury real estate market continues to be fueled in no small part by California residents leaving their home state in droves – mainly due to excessive taxes, high cost-of-living concerns, and draconian COVID-19 restrictions – in favor of Las Vegas' Henderson and Summerlin communities, both of which have been favored heavily by recent out-of-state transplants.
In contrast to their native California, Las Vegas offers everything individuals who are fleeing the Golden State could want, including lower taxes, secure high-end communities, breathtaking views – both scenic, and of the city of Las Vegas itself – and impressive amenities conducive to a luxurious lifestyle.
Reports say that an extremely high percentage of wealthy buyers from California are settling in Henderson and Summerlin, both of which contain affluent, gated, master-planned communities that offer high-end homes with numerous perks for residents and breathtaking views of the surrounding countryside.
However, which of these two communities Californian buyers are gravitating towards when they arrive in Southern Nevada tends to differ on what part of their home state they are coming from, experts say. Those coming from Orange County, for example, tend to favor the offerings of Summerlin. This is due to many factors, but especially its "city-like" feel; the community is located against the Spring Mountains of Red Rock National Conservation Area, and features a vibrant, pedestrian-friendly urban center with a mix of world-class dining, shopping, events and entertainment options.
In contrast, those coming from areas with a slightly more rural aesthetic, such as San Diego, tend to lean more towards Henderson, which features more of a "small town" charm. The community offers lush greenery, extensive landscaping, and 1,400 acres of developed parks and trails. Located near Lake Las Vegas and Lake Mead National Recreation Area, Henderson was also highlighted as Money Magazine's 50 Best Places to Live in America in 2018 and one of the safest cities in America by Forbes in 2017.
But regardless of where they chose to settle – Henderson, Summerlin, or elsewhere – the steady influx of wealthy out-of-state residents choosing to make Southern Nevada their new home isn't expected to end anytime soon.
Shelter Realty is a Real Estate and Property Management Company specializing in the areas of Henderson, Las Vegas and North Las Vegas, NV. Feel free to give us a call at 702.376.7379 so we can answer any questions you may have.