Real Estate Company Reviews on Yelp
I receive calls from Yelp at least once or twice a month to sign up for their ad program for Business Owners but I have yet to sign up and for very good reason. As many property managers know, managing rental properties is a thankless job. It's very rare you receive phone calls from landlords or tenants stating how happy they are with your services. It's usually a tenant calling to notify you of some type of repair that is necessary or a repair that wasn't completed to their satisfaction.  Many tenants believe property managers are at their beck and call and if a repair isn't handled quickly enough or to their satisfaction, they won't hesitate to place a negative review of your company on Yelp or threaten to place a negative review.
Am I worried about the negative reviews we have received? Not at all, as I know almost all the negative reviews are inaccurate.
Shelter Realty currently manages over 600 rental properties and have rented to thousands of tenants over the years and only have a few negative comments. There are just some tenants that no matter what you do, you will never make them happy.
The problem I have with Yelp reviews is that almost all our positive reviews aren't displayed. You have to click on the link that states "other reviews that are not currently recommended" to view all our positive reviews from landlords who have shared their experience with Shelter Realty as their property manager. I asked the representative from Yelp why these positive reviews don't display and the only answer I received is that it has to do with the algorithm. So my response to Yelp is:
Why would I pay to use your ad program and have my target clients (landlords) only see negative comments from tenants but none of  the positive reviews from my landlords?
I will continue to ask my clients who have advised us of their happiness with our services to take the time and share on Yelp but I would not recommend to any colleagues to pay for Yelp's ad program until they fix their algorithm issues.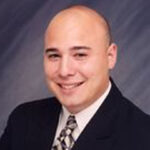 Tony Sena is broker/owner of Shelter Realty in Las Vegas Nevada. For more than a decade Tony and his partners have provided residential real estate and property management services to sellers, buyers, investors, and property owners in the Las Vegas Valley. A Las Vegas native and former police officer for the City of Henderson, Tony brings to the table a unique local perspective that continues to serve his clients well.