Investing in Las Vegas Real Estate – Bank Loans
With economic conditions being what they are today, everyone and his brother is out there looking for a real "steal" in Las Vegas bank-owned properties, and besieging lenders with loan requests.
In addition to Las Vegas Investors looking to borrow funds, banks are additionally dealing with many real estate related issues forced upon them by current market conditions, such as foreclosures, loan restructuring requests, short sales, etc.
Unless you are financially well off enough to be an all-cash buyer, you are going to need a loan to finance/purchase your new found property, and since banks are, to put it mildly "running scared" in these unstable times, it's going to take some skillful planning and preparation to convince a lender that you are a suitable risk.
If you are a new investor, without a previous history of successful property acquisitions, and new to this particular lender, you will, of course, have to show the lender proof of your financial health, such as current debt to income ratio, past and current credit history, occupation, and so on.
Although the entire lending process can be accomplished by phone, mail, electronic paperwork transfer, etc. this article deals with a face-to-face interview with the lender.
Selling yourself to a lender as an acceptable credit risk is only half the battle, so to speak. The lender must, of course, be convinced that the property or properties you have chosen are worth investing in as well.
What do you need to do to ensure you get that loan? What you need to do, is to prepare a professional presentation that will clear all doubt as to your qualifications as an acceptable loan applicant, and convince the lender that your property is indeed a suitable investment.
If you think of yourself as a salesperson selling a product to a prospective customer, or a job applicant being interviewed for an important position, you will have developed the mind-set needed to put forward your presentation in a self-confident and convincing manner.
Before visiting the lender, put all relevant documentation into a professional looking binder, and carry the binder in a suitable briefcase. Dress in appropriate attire suitable to a professional business person. Approach the lender in a confident, friendly manner, which helps to establish an immediate rapport with the interviewer.
Getting back to the salesperson mind-set, you should be absolutely convinced that you are partnering with the lender in a mutually beneficial association. Keep in mind, and convey those same thoughts to the interviewer, that you will be investing the lender's money for the benefit of both of you.
Be knowledgeable and convincing as well as to why you feel that the property or properties of interest are suitable investments.
Most important of all, be absolutely sure that your personal financial "house" is in perfect order. After all, the lender is going to look at your risk acceptability before considering the property's risk suitability.
In part two of this article we will discuss in more detail the documentation, reports, etc. the lender will require.
If you have any questions about Las Vegas Real Estate Investing & Management, feel free to give us a call at 702.376.7379.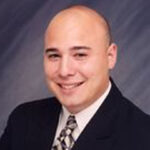 Tony Sena is broker/owner of Shelter Realty in Las Vegas Nevada. For more than a decade Tony and his partners have provided residential real estate and property management services to sellers, buyers, investors, and property owners in the Las Vegas Valley. A Las Vegas native and former police officer for the City of Henderson, Tony brings to the table a unique local perspective that continues to serve his clients well.