Las Vegas: The Hottest Real Estate Market of 2018
LAS VEGAS, NV – As always, the real estate market in the United States can be a highly competitive one, but when looking back at the year 2018 in review, one territory stands out clearly above all the rest as the hottest market in the county: Las Vegas, Nevada.
Based on home price growth alone, Vegas reigns supreme as the biggest housing market of the past year, and part of that status can be directly attributed to its relatively low cost of living not only when compared to much of the country – Vegas remains one of the cheaper metropolitan areas in the country to live – but especially when directly compared to its immediate neighbor: California. California boasts some of the highest home prices and cost of living in the nation, and it's that crucial fact about its housing market that makes Southern Nevada that much more attractive not only to tourists, but to people and families looking for a new place to live that is affordable.
However, it's not just the affordability factor that made Vegas' real estate market so hot in 2018; a number of other factors functioning in tandem helped with that. Major job creation, coupled with diversification in multiple industries in the region, is another contributing reason. After the recovery from the housing market crash of the mid-2000's, Vegas saw a variety of companies and businesses settle down within its borders; companies and businesses that need qualified workers, and because of that the city quickly saw an influx of new transplants from across the country, effectively kick-starting the local real estate market that has been otherwise sitting dormant for nearly a decade. With that demand, housing prices started to quickly climb in the region, although nonetheless remaining at levels comparatively lower than the much of the rest of the country.
For example, let's compare median single-family home prices in Las Vegas to California. In the third quarter of 2018, a home in Vegas came in at approximately $294,600; when compared to the same home type in Los Angeles – $628,900 – and San Diego – $650,000 – and Orange County-Anaheim – a whopping $830,000 – it's easy to see why Las Vegas suddenly becomes a very attractive alternative, even with its own real estate market currently on the rise.
Vegas also overtook Seattle, Washington as the king of the fastest-growing home prices, with 13 percent jump in September 2018 over the same month one year before. Vegas' real estate market had previously peaked back in 2006 before the burst of the housing bubble, and while prices locally have recovered and grown significantly since then, they are still 20 percent below 2006 levels. If ever there was a time to buy in a rapidly-growing marketplace, now is clearly the time and Las Vegas is clearly the place.
Thinking about relocating to Las Vegas? Need some ideas on what areas fit your family best? New home recommendations? Las Vegas apartments, condos even nightlife and entertainment? Feel free to give us a call at 702.376.7379 so we can answer any questions you may have.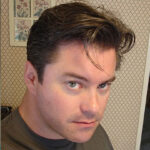 Christopher Boyle is an investigative journalist for independent news and media organizations in the United States. Christopher helps keep a keen-eye on what's happening in the Las Vegas Nevada community on behalf of Shelter Realty Inc.