Las Vegas Real Estate: Taking Advantage of a Down Market
With the economy and land values plummeting it can be an opportunity for resourceful people. One of the biggest areas that investors are looking for help in is property management. Las Vegas has some of the highest value investment property in the world. Many of these investors are looking for quality property management to protect their investment.
Las Vegas property management is a growing and changing field in an economy and market that currently is taking a strong beating. If you are looking for a way to make an honest living and have unlimited income potential a career in Las Vegas property management may be exactly what you are looking for. There are many high quality firms in the area that are always looking for help. Qualifications for getting into Las Vegas property management are not difficult to meet. As long as you have a clean criminal record, high school diploma, and a strong desire to work hard and honestly finding a career in Las Vegas investment property management will be a breeze.
If you are a land owner in Las Vegas now is the time to look for property management to help you protect your investment. By using an outside firm to guarantee your investment you can have the free time to follow other more profitable pursuits. In this economy it is going to be the investors that can aggressively move forward that will survive. Those spending time worried about their current investments and wasting time managing them will be left behind.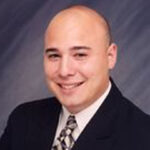 Tony Sena is broker/owner of Shelter Realty in Las Vegas Nevada. For more than a decade Tony and his partners have provided residential real estate and property management services to sellers, buyers, investors, and property owners in the Las Vegas Valley. A Las Vegas native and former police officer for the City of Henderson, Tony brings to the table a unique local perspective that continues to serve his clients well.