Las Vegas Foreclosure Home Buying 101: 5 Things Every Buyer Should Know
Las Vegas Foreclosure Home Buying 101: 5 Things Every Buyer Should Know
A large percentage of homes for sale in Las Vegas right now are foreclosed homes (also called REO or bank-owned, these are homes that the bank has foreclosed and now own). Often, savvy home buyers can purchase a foreclosed home for less than a comparable traditional sale. But when it comes to buying bank-owned homes, there are some important things to watch out for.
If you are looking to buy a foreclosed home – especially if you are a first-time foreclosure buyer – then there are 5 things you'll need to consider before signing on the dotted line:
Assemble your foreclosure home buying team.  You'll want to hire a real estate agent who has experience with foreclosed homes, a title company, a reputable home inspector who has a good eye for problems, and a maybe real estate attorney (if your agent recommends one) who can help with any legal issues that may surface and protect you as a buyer.
Be aware of what may be hiding (or missing). Remember that you are buying a home that the owner stopped paying for; it may have been neglected. A thorough home inspection is always important to reveal any problems with the property, but it is especially important when buying a foreclosed home.
In our work with Las Vegas homebuyers we've seen it all – from bank-owned homes that were impeccably cared for to the end to those that the homeowners totally trashed.  Pay special attention to potential damage like holes in walls, damaged carpet, missing floor tiles, and broken windows.  Watch out also for missing or dysfunctional appliances (ranges, dishwashers, ceiling fans, just to name a few).
Las Vegas bank-owned homes are typically sold as-is; meaning that even if the home inspection reveals damage, the bank typically won't repair it. Still, have the home inspector document the damage and what he has recommended be repaired and/or replaced.  Then get an estimate of what those repairs and replacements will cost.  A good real estate agent can negotiate with the bank to at least determine that the sales price reflects the repair expenses you'll have to incur.
Clean the title.  There have been a number of lawsuits around the country by former homeowners who allege that their banks improperly foreclosed on their homes.  Even if those homeowners win their suits, it's not likely that a judge would take away the property from a homeowner who purchased it from the bank.  But it raises the issue of "clean title." A part of any home buying process, doing a thorough check to ensure that the title is free and clear is critical.
Another point to watch out for: sometimes there will be a lien (or liens) on the property, often from unpaid back taxes or homeowners association (HOA) fees. The bank might raise the price of the home to try and cover those liens, which must be paid before the home sale can be finalized.  This is another point on which an experienced Las Vegas REO real estate agent can really help.
Get financed.  We always recommend getting at least a mortgage pre-approval before you start the REO home purchase process. That way, you'll know how much you can afford. Remember to include the money you'll have to spend on repairing the property when you calculate the sales price you can afford. Sometimes, banks will offer qualified buyers mortgage deals on the foreclosed properties they're selling (as an extra incentive to get the property off the banks' books).  Your real estate agent can help you negotiate this as well.
Get fair market value. As always, you want to pay at or below fair market value for the home. That means you're paying at or below what comparable homes (similar age and size in the same neighborhood) have sold for. Compare apples to apples, not apples to oranges ­– compare to other foreclosed home sales, not to traditional or even short sales. At Shelter Realty we have access to all the Las Vegas area home sales statistics, and we'll make sure our offer is at or below fair market value.
If you're thinking about buying a Las Vegas bank owned home – either to live in or as an investment property – Shelter Realty has the foreclosure expertise and the experience to help.  Call us today at (702) 376-7379.  To see the Las Vegas foreclosed homes currently for sale, visit www.shelterrealty.com.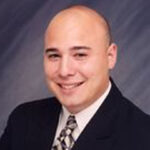 Tony Sena is broker/owner of Shelter Realty in Las Vegas Nevada. For more than a decade Tony and his partners have provided residential real estate and property management services to sellers, buyers, investors, and property owners in the Las Vegas Valley. A Las Vegas native and former police officer for the City of Henderson, Tony brings to the table a unique local perspective that continues to serve his clients well.