Looking to Buy a Las Vegas Home? Complete These 10 Steps First
If you're a first-time home buyer or looking to upgrade to your dream home, there are 10 steps you'll want to complete before you even start looking at listings of Las Vegas homes for sale.
Step #1: Figure out how much Las Vegas home you can afford. Figure out how much money you make and how much you're able to use for your new home. A good rule of thumb is that your new home's value should equal between two to three times your gross income (that means if you make $100,000, your new home should cost no more than $300,000).
Step #2: Create a wish list. Write down what you want in your new home. Do you want four bedrooms and three baths with granite throughout? A backyard big enough for pool and swing set?  Golf course views?  You'll also want to prioritize your list. Write down (from top to bottom) what's the most important to the least. Do you really need (or want) a fourth garage?
Step #3: Pick three or four neighborhoods. Drive through neighborhoods that seem appealing to you and your family. Do you like the way the homes are maintained? Are the neighborhoods close to school and work? Find out the neighborhood statistics like crime rates.  Find out about future developments (including road expansions) planned for the area.  Your Las Vegas real estate agent will help you get that information; we have some of it here on our website.
Step #4: Do you have enough money saved? Determine if you have enough money to cover your down payment and closing costs.  Depending on the type of mortgage you get, your down payment could be anywhere from 3% to 20% of the purchase price of the home.  Plus, you'll have to pay closing costs, which typically run 2-3% of the loan amount (though many mortgage lenders will wrap those closing costs into the loan).
Step # 5: Check your credit. Make sure your credit is up-to-date and accurate. Get a copy of your credit report and go over every section of your credit history. Does your report say that you're delinquent on a credit card when you actually paid it off? It can mean the difference in several points in your mortgage interest rate (which can mean a higher monthly mortgage payment).   To learn the ins and outs of your credit score, check out our recent blog Score High for Your New Las Vegas Home.
Step #6: What size mortgage do you qualify for? After you have checked your credit report (and had any errors corrected), you can approach a few lenders for a mortgage pre-approval (it pays to shop around.  Explore all the different loan options (ARMs and fixed rates, 15-year and 30-year).
Step #7: Get all of your documents in order. Since you'll want to get pre-approved for a mortgage before you start looking at homes, have all of your necessary paperwork ready you give to your lender. The documents you'll need to get started are:
Pay stubs
Bank account statements
Tax returns
Step #8: Research if you qualify for any federal mortgage or down payment assistance programs. You may be surprised how the government may be able to help you buy your new home. There are specific restrictions with some programs, but the potential savings make them worth looking into (we can help).
Step #9: Calculate how much it'll cost you to own (and maintain) your home. Some regular expenses to think about (other than your mortgage) are:
Property taxes
Homeowner's insurance
Home maintenance costs (landscaping, pool/spa, air conditioning)
HOA fees (if applicable)
Step #10: Find an experienced real estate agent. Our agents at Shelter Realty can help make sure that you've completed all 10 steps and can help make your new Las Vegas home purchase as smooth as possible.  Call us at (702) 376-7379 or visit www.shelterrealty.com to see our listings of Las Vegas homes for sale.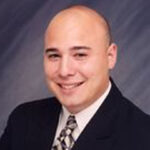 Tony Sena is broker/owner of Shelter Realty in Las Vegas Nevada. For more than a decade Tony and his partners have provided residential real estate and property management services to sellers, buyers, investors, and property owners in the Las Vegas Valley. A Las Vegas native and former police officer for the City of Henderson, Tony brings to the table a unique local perspective that continues to serve his clients well.