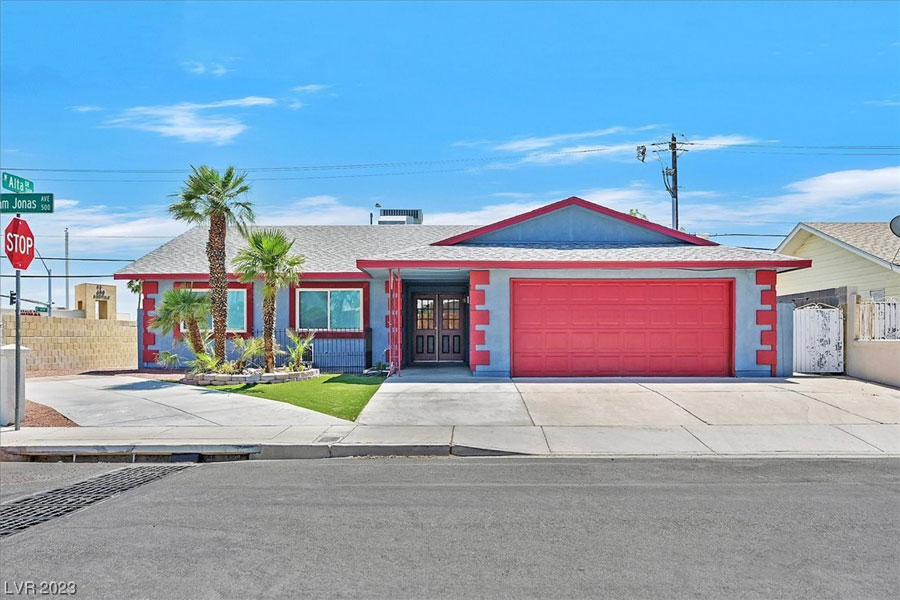 Incredibly Unique Pirate-Themed Home Hits Las Vegas Market for $350k
LAS VEGAS, NV – An incredibly unique new home has hit the Las Vegas real estate market whose eye-catching pirate theme should nonetheless catch the attention of the desert city's landlocked landlubbers, boasting an affordable price that ensures it will most likely not remain up for grabs for any great length of time.
The home, located at 501 Sam Jonas Drive near Alta and Buffalo drives and currently listed for $349,999, features 4 bedrooms and three bathrooms spread out over 6,969 square feet. From the outside it's a fairly normal, run-of-the-mill looking residence; however, once you walk through the front door, you'll find yourself transported to a nautical paradise that Blackbeard the Pirate himself would be proud to call home.
The living room has a coffee table with a built-in ceiling-high mast with a sale attached to it; rustic wood accents are everywhere you look; there is a pirate ship-styled DJ booth complete with a cardboard cutout of Johnny Depp's Captain Jack Sparrow character from Disney's "Pirates of the Caribbean" movies; there's a decorative wooden plank bridge; atmospheric mood lighting; and numerous helms, skulls, plants, and 3-dimensional painted murals abound. 
Have you been tirelessly scouring the seven seas in search of a legendary treasure? Well, look no further, for your quest ends here," the listing says. "Prepare to set sail on an extraordinary journey as every inch of this home is intricately customized to fit the captivating pirate theme."
Despite the steadfast reverence to the old days of high sea piracy, the home is not lacking in modern amenities as well, including a recently updated roof and air conditioning unit.
If your creative soul is seeking a truly unique and unparalleled abode, set your course for a true treasure that awaits your claim," the listing says.
Shelter Realty is a Real Estate and Property Management Company specializing in the areas of Henderson, Las Vegas and North Las Vegas, NV. Feel free to give us a call at 702.376.7379 so we can answer any questions you may have.