Las Vegas Home Prices
Las Vegas Home prices are at levels we haven't seen since early 2004.
That's the year when home prices began to increase by 30% – 50% in some areas of the Las Vegas Valley.  I am not sure how much further home prices can drop, but as long as foreclosures continue to be so widespread in Las Vegas there is a chance that prices could keep falling.
What does this mean for potential buyers? 
It means a great deal on a home that just two years ago would have been priced way out of their budget. With interest rates still very low, buyers have an opportunity to get into their dream home with their closing costs paid and with a low interest rate!  Even Las Vegas Home Builders are giving incentives that you would not have seen in 2004 or 2005.  Take advantage of the real estate market in Las Vegas before home prices begin to rebound.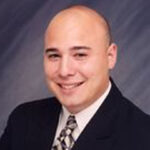 Tony Sena is broker/owner of Shelter Realty in Las Vegas Nevada. For more than a decade Tony and his partners have provided residential real estate and property management services to sellers, buyers, investors, and property owners in the Las Vegas Valley. A Las Vegas native and former police officer for the City of Henderson, Tony brings to the table a unique local perspective that continues to serve his clients well.