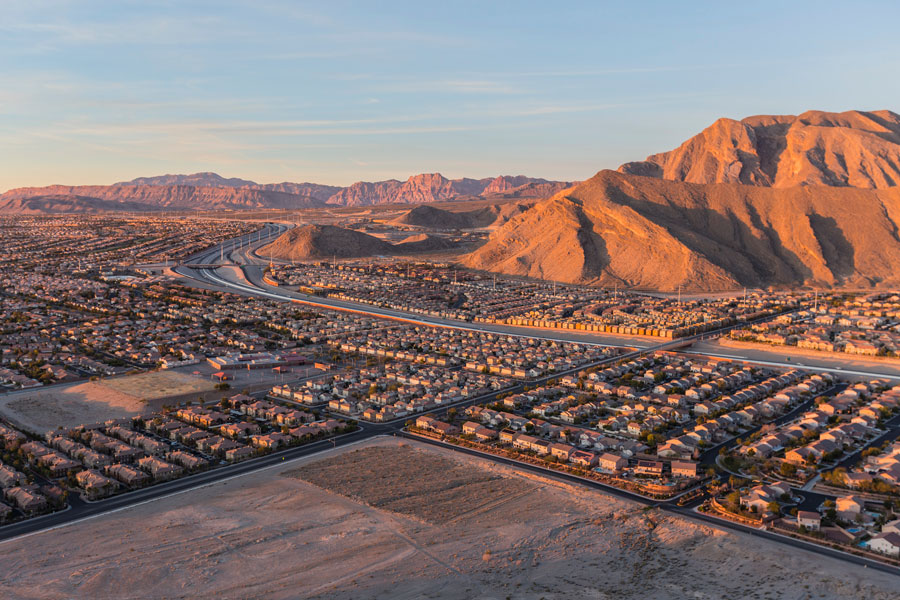 Rental House Construction Set for Huge Expansion in Las Vegas, Experts Say
LAS VEGAS, NV – According to reports, experts on the Las Vegas real estate scene are saying that the region is set for a huge explosion of rental house development, based on current demand and market conditions. The rental house market was a huge source of income for developers during the period after the mid-2000's recession, and during today's economic uncertainty brought about by the ongoing COVID-19 pandemic, it is remaining profitable, prompting companies to bring all of their resources to bear on the Southern Nevada marketplace in order to construct more rental properties.
For example, developer Moderne Communities broke ground in February – right before the pandemic took home on the United States – on Moderne at Centennial, a $40 million development consisting of 185 single-story rental duplexes and freestanding houses, with the expectation of having tenants moving in by February 2021, exactly one year after work originally began.
Another company getting on the bandwagon is American Homes 4 Rent, which has recently opened a 34-house rental project in the Spring Valley and a 35-house rental project in the south Las Vegas valley. In addition, they are currently in the process of developing other rental communities as well. Overall, the company currently owns over 1,000 single-family houses in the Las Vegas area.
Las Vegas has been a popular location for developers of rental properties for many years; the market expanded rapidly in the wake of the mid-2000's recession with companies and individuals purchasing homes for cheap and renting them out, and in recent years – as the local economy as continued to recover and thrive – the need for more and more housing options have increased.
The concept of single-family homes being constructed in large quantities explicitly as rentals – as opposed to being sold outright – is a fairly new concept in this day and age,  but it's been increasing in popularity across the country and Las Vegas developers have taken notice.
Shelter Realty is a Real Estate and Property Management Company specializing in the areas of Henderson, Las Vegas and North Las Vegas, NV. Feel free to give us a call at 702.376.7379 so we can answer any questions you may have.